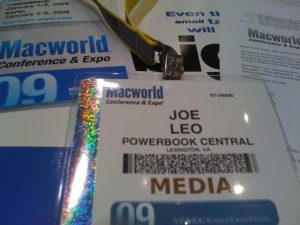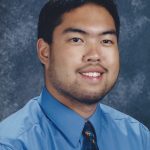 About the Author
MacPrices writer Joe Leo joined the team in May 2018 and has been writing news, features, reviews, commentaries, and editorials in his "Mac Potpourri" column, all of which primarily revolve around Apple and its products, the items that are price tracked daily on this website. He is not entirely a stranger to MacPrices having written for its sister site PowerBook Central (since merged with MacPrices) writing "The Press Box" column from 2006 to 2009 which was the beginning of his career as a professional freelance journalist.
A resident of the San Francisco Bay Area, Leo was a former educator and spent close to two decades teaching technology and journalism in the elementary school setting for the Diocese of Oakland. Prior to joining MacPrices, he had a stint as a correspondent for Bay Area News Group writing local stories covering the S.F. East Bay cities of Alameda and Oakland for the weekly newspapers the Alameda Journal and The Montclarion, respectively (see article archives on the East Bay Times website) from 2008 to 2012 and, more recently, as a writer for the website Low End Mac from 2018 to 2019.
Today, in addition to MacPrices, Leo also rites for the publication iPhone Life magazine (and its website) which can be found on most major newsstands in print or can be accessed digitally through a direct subscription from Mango Life Media.
(Photo: © Lifetouch National School Studios)
Contact Info:
To contact Joe Leo, email him at: j.leo@macprices.net


Latest Articles in this Column:
Archived Content:
• The "Mac Potpourri" Archives | 2018-2019
• "The Press Box" Archives from PowerBook Central | 2006-2009