Apple working on its first MacBook Pro with a touch screen, to be released in 2025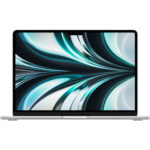 Mark Gurman, in his latest Power On Newsletter, states that Apple has changed its mind about touch screen Macs and is currently working on a MacBook Pro with a touch screen to be introduced in 2025. After rebuking touch screen Macs for years, Gurman states that Apple is finally interested in unifying its software and services on all devices, providing a better experience for its customers.
Apple is planning to expand in its current offerings on the Mac, which includes the ability to run iOS apps and use things like TrackPads and Magic Keyboards, to offer a Mac with a full touch screen experience. They believe this transition will be natural for customers who have grown up using iPhones and iPads with touch screens. This will further blur the line between macOS and iOS, although it is unknown how (or if) Apple will continue to combine those operating systems.