16″ and 14″ M2-powered MacBook Pros delayed again?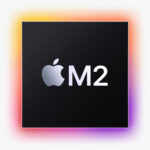 DigiTimes reported yesterday that shipments of 14″ and 16″ MacBook Pros with M2 Pro and M2 Max CPUs have been delayed again and may not ship until the end of 2023. This is later than an earlier estimate of spring 2023. An explanation for the delay was not given, but it is likely that continued supply chain issues are a factor.
Even though the new MacBook Pros may not end up in customers' hands until late 2023, Apple may choose to announce the models several months earlier, perhaps at an event such as WWDC 2023.