Apple VR headset announcement may come in mid 2023 — Kuo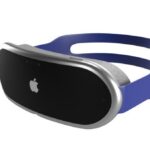 According to analyst Ming-Chi Kuo, Apple's VR headset has been delayed due to a combination of component drop testing and availability of software development tools. While Kuo had initially expected a January announcement, he now sees a mid-2023 announcement, perhaps at WWDC or another spring event. Shipping could be in the third quarter of 2023.
Mark Gurman had earlier described what a potential Apple VR headset could be like with respect to features and competition with existing models.