Rumor — Future Apple iPhone 16 to get larger display and Periscope camera lens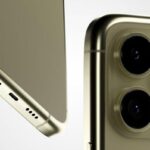 Analyst Ming-Chi Kuo, in his latest post, suggests that the 2024 iPhone 16 Pro will have a display bigger than the current 6.1″ screen of the iPhone 14 and (soon to be released) 15 Pro, making it possible to equip the phone with a periscope camera due to its increased internal space. iPhone sizes are estimated to be as large as 6.9 inches (that's pretty big).
Compared to the upcoming 2023 iPhone 15 series, it is predicted that both the Pro Max and Pro of the 16 series will have a periscope. Cowell is forecasted to be the supplier for the new iPhone 16 lens, providing an optical zoom capability 6 to 8x better than what Apple is currently offering.