Is Apple planning to introduce a 4th generation iPhone SE or discontinue that model?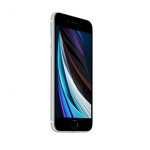 Apple's third-generation of iPhone SE is a powerful new iPhone in an iconic design, featuring the A15 Bionic chip and 5G. Announced in March 2022, the device offers an affordable entry point to the iPhone lineup, with many important features such as a powerful A-series chip, a high-quality camera with 4K video recording, Haptic Touch, wireless charging, water and dust resistance, and more. However, according to analyst Ming-Chi KuoMing-Chi Kuo, Apple has canceled plans for a fourth-gen iPhone SE and it is unlikely to be released in 2024.
This cancellation has caused speculation as to why Apple has decided to discontinue the iPhone SE. One of the primary reasons is the increasing competition in the entry-level smartphone market. With the release of the iPhone 13, Apple has positioned the iPhone SE as its most affordable device, but it has also been competing with Android phones that offer more features for a cheaper price. The lack of design changes to the iPhone SE, coupled with its small display, makes it a tough sell for budget-conscious users.
Furthermore, the iPhone SE has been around since 2016 and Apple has not released a new version since March 2022. This suggests that Apple may no longer view the iPhone SE as a priority, as it has been focusing its efforts on the higher-end flagship devices. With the iPhone 14 line now starting at 128GB across the board, Apple could have chosen to follow this standard with the iPhone SE, but it chose not to, likely due to the cost of production.
The cancellation of the 4th generation iPhone SE also suggests that Apple may be preparing to launch a new entry-level device. Rumors have suggested that this device could be a larger-screened iPhone SE, as Apple has been rumored to be working on a 6.1-inch model. This could be Apple's attempt to target budget-conscious consumers while also offering a device with a larger display. With increasing competition in the entry-level smartphone market, Apple may be hoping to attract more budget-conscious users with a larger-screened iPhone SE, or an entirely new device. In the meantime, the 3rd generation iPhone SE is still a great device for those looking for an affordable entry-point to the iPhone lineup.