Apple makes Schoolwork app for iPad free for teachers
Apple's Schoolwork app is now available and free for all teachers on the Apple app store.
According to Apple, "The all-new Schoolwork app empowers teachers to take full advantage of the power and creativity of iPad to create new learning experiences for their students. Schoolwork makes it easy to create and send announcements and assignments with almost any type of content, from web links to PDFs and documents, and even specific activities in apps. Students can use Schoolwork to stay organized and keep track of the work they need to complete and when they need to hand it in"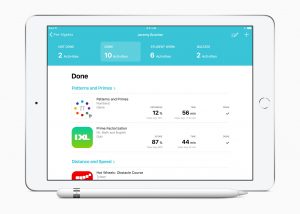 Schoolwork is designed to work alongside popular education apps as well as Apple's own Classroom app. For more information, see www.apple.com/education/teaching-tools.