Apple's forthcoming Reality Pro VR headset poised to launch with a number of new features and capabilities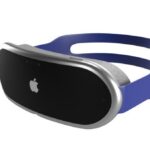 Mark Gurman, in this weeks's Power On newsletter, suggests that Apple's upcoming Reality Pro VR headset will be filled with new technologies and capabilities. These include the ability to run iPad apps in mixed reality, a Wellness app, support for third-party iPad apps, a portal for VR sports streaming, a gaming focus, external monitor compatibility, immersive videoconferencing, collaboration tools, a Fitness+ experience, and a way to watch video while immersed in a virtual environment. Additionally, the headset can be operated by hand, eye control, Siri, and a keyboard or controls from another Apple device.
Developers will be encouraged to create apps and services for the xrOS mixed-reality operating system at the Worldwide Developers Conference. In the long run, Apple is likely to focus the headset on a narrower range of features based on consumer preferences.