Will Apple use an M2 processor or M3 processor in the upcoming 15-inch MacBook Air laptop?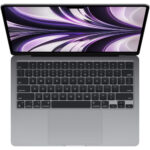 According to recent reports, Apple has delayed the release of its rumored third-generation Apple Silicon M3 processor, which means that the upcoming 15-inch MacBook Air will likely be equipped with an M2 chip instead of the M3 chip that was (perhaps) originally planned. However, the new MacBook Air is expected to launch with two separate M2 series processor options: The M2 and, like the new Mac mini, an M2 Pro CPU.
The laptop is anticipated to launch at WWDC 2023, with Apple preparing to ship between five and six million 15-inch MacBook Air units. If you already own last year's 13.6-inch M2 MacBook Air, the newer 15-inch model with its higher-resolution display and M2 Pro CPU would be a solid upgrade, assuming Apple can keep a lid on prices.