Apple may release high-end Reality Pro device in an attempt to move the VR market forward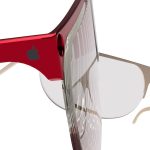 Mark Gurman, in this weeks's Power On newsletter, states that Apple may attempt to release a high-end, nearly $3000, Reality Pro device in an attempt to move the VR market forward. With potential sales to be only a fraction of what Apple sold after the introduction of the iPhone and Apple Watch, the Reality Pro device may be more of a proof of concept design targeted toward software companies to encourage development of killer apps.
According to Gurman, Apple executives believe that future versions of a VR headset or glasses could replace traditional iPhones and MacBooks, replacing the need to tap at a screen or type on a keyboard. This will be accomplished through the use of flexible OLED screens with a dozen or more cameras that monitor a user's eye and body movements.
Even with such advanced features, the lack of killer apps and a high price tag will limit the attractiveness of a first-gen Reality Pro device. Apple will need to position the product more as a preview of what's the come rather than a finished next-generation VR device for widespread consumer consumption.
Gurman believes that a 2nd-generation device with a price reduction and good battery life, along with the release of targeted apps, might be enough to propel VR devices into the mainstream. This would allow Apple to be a leader in the market similar to how it led the early smartphone and smartwatch categories.