Apple And The Enterprise – The 'Book Mystique
Two major developments in the IT orbit last week deepened and reinforced Apple's beachhead in the enterprise sector.
Blackberry, the Canadian company that essentially invented, pioneered, and once dominated the smartphone market, announced that it will end in-house manufacture of its own hardware devices, and instead focus on software development and marketing.
"We are reaching an inflection point with our strategy. Our financial foundation is strong, and our pivot to software is taking hold," said BlackBerry Executive Chairman John Chen in a press release reporting more disappointing financial results for the company in the quarter ending August 31, 2016. "Our new Mobility Solutions strategy is showing signs of momentum, including our first major device software licensing agreement with a telecom joint venture in Indonesia. Under this strategy, we are focusing on software development, including security and applications. The company plans to end all internal hardware development and will outsource that function to partners. This allows us to reduce capital requirements and enhance return on invested capital."
It is unclear at this point as to who the outsource supplier or suppliers of future Blackberry phones will be, but Blackberry did announce it has entered into a licensing agreement with the Indonesian telecom joint venture BB Merah Putih, to manufacture, distribute and promote BlackBerry-branded devices running BlackBerry's secure Android software and applications at least initially in the local Indonesian market.
Blackberry's painful-to-watch death of a thousand cuts exit from the sector it created has been largely attributable to the arrival on the market of Apple's iPhone nine years ago, and the horde of Google Android copycats it spawned. Apple will now very likely benefit even more from the departure of 'real' Blackberry device hardware, especially in the enterprise space where iPhones and iPads have already made major inroads.

Meanwhile, as Blackberry was sounding its retreat, Apple CEO Tim Cook and Punit Renjen, Global CEO of international professional services consulting firm Deloitte & Touche LLP, were meeting at Apple's campus in Cupertino to announce the launch of a joint venture in aid of accelerating, transforming, and integrating businesses' workflow dynamic using Apple's iOS ecosystem brought to the workplace on iPhone and iPad hardware.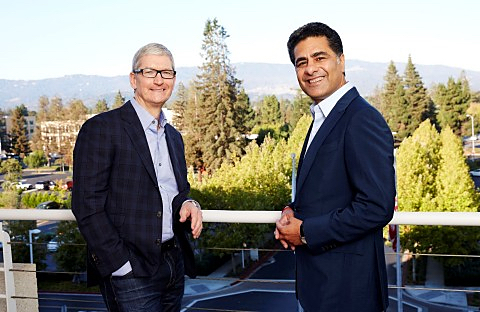 As part of the collaborative effort, Deloitte is creating a first-of-its-kind Apple practice with over 5,000 strategic advisors, a dedicated team of iOS specialists solely focused on helping businesses in APAC, EMEA, and the Americas to and better connect employees and change the way they work across their entire enterprises, from customer-facing functions such as retail, field services and recruiting to helping customers unlock productivity in R&D, inventory mangement, supply chains, and back-office systems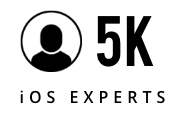 by creating custom iOS solutions. If 5,000 Deloitte iOS expert strategists, designers, architects, developers, and industry experts sounds like a lot, consider that the company has a network of more than 244,000 professionals and industry specialists, and an ecosystem of alliances dedicated to helping its clients turn complex business issues into opportunities for growth and measurable impact, helping organizations adapt and transform to the chalenges of transitioning to the digital era.
Apple and Deloitte also announced their collaboration on development of a new Deloitte Consulting service offering called EnterpriseNext, which is designed to help clients fully take advantage of the iOS ecosystem of hardware, software and services in the workplace. EnterpriseNext will help the companies' iOS-using client firms discover the highest impact possibilities within their industries and quickly develop custom solutions through rapid prototyping.
Deloitte will offer two-week EnterpriseNext Workshops for iOS to propagate ideas to the prototype stage in Deloitte digital studios and greenhouses around the world. Deloitte says these workshops will bring together innovative ideas focused on mobilizing tasks, processes and workflows on iOS in an immersive environment, pairing creative thinking with industry experts, iOS app developers, enterprise architects, and business leaders.
Following a company's participation in an Enterprise Next workshop for iOS, and creation of customer-specific prototypes, the rest of Deloitte's industry experts and technical teams will collaborate to develop custom iOS solutions for iPhone and iPad and accelerate deployment in the company's operations, applying custom-designed native iOS applications and tools, best practices to fast-track back office ERP, CRM, Analytics, and HR platforms, and libraries of pre-integrated solutions to accelerate design and development.
"We know that iOS is the best mobile platform for business because we've experienced the benefit ourselves with over 100,000 iOS devices in use by Deloitte's workforce, running 75 custom apps," explains Mr. Renjen in a joint Apple/Deloitte press release. "Our dedicated Apple practice will give global businesses the expertise and resources they need to empower their mobile workforce to take advantage of the powerful ecosystem iOS, iPhone and iPad offer, and help them achieve their ambitions, while driving efficiency and productivity."
"As the leader in digital transformation strategy, Deloitte is an ideal partner that brings a team of Apple-dedicated strategic advisors to help clients truly revolutionize how they work using iOS, iPhone and iPad," said Tim Cook. "iPhone and iPad are transforming how people everywhere get work done. And through this partnership, were able to help even more businesses tap into the incredible capabilities that only the Apple ecosystem can deliver."
EnterpriseNext from Deloitte Consulting will provide businesses with expertise spanning more than 20 industries, and offers customers:
• EnterpriseNext Value Maps for iOS to help them discover the highest impact possibilities for iPhone and iPad within their industries, align their mobile opportunities and prioritize digital resources;
• EnterpriseNext Workshops for iOS to quickly take ideas from prototype to custom-built iOS solutions; and
• iOS architects, designers and engineers housed within Deloitte Digital Studios around the world to help produce easily deployable, high-quality native apps that integrate seamlessly with existing business platforms including ERP, CRM, analytics and HR.
For more information regarding the Apple and Deloitte partnership, visit: http://deloitte.com/apple/ or http://apple.com/ipad/business/.
For more information, visit Deloitte's US website at: http://www2.deloitte.com/us/en.html.