Grovemade Black Walnut Apple Wireless Keyboard Tray And Desk Collections
This sleek keyboard tray from Grove made from natural black walnut shelters all those little items on your desk that seem always out of place.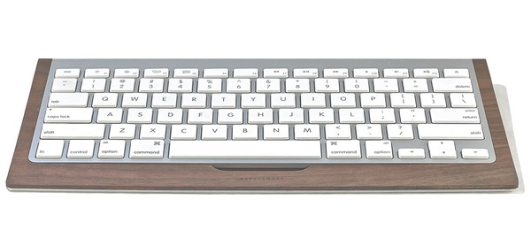 Simply slide in your Apple wireless keyboard and flip it up to access the wood storage tray. Its perfect for batteries (fits three), business cards, pens, and more.
Aluminum reinforces the bottom of the wood tray, and cork feet protect your desk. The trays slim profile maintains the ergonomics of the keyboard and mirrors Apple's iconic design. Pairs well with the companion Walnut Keyboard Wrist Pad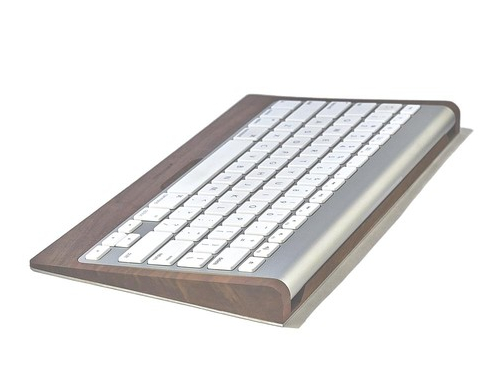 Note, this product does not include the keyboard or other items shown in the tray.
Features:
Made from natural black walnut wood
Fits three batteries, along with pens, cards, and more
Aluminum reinforced bottom with cork feet for padding
Slim profile for ergonomics and Apple-inspired style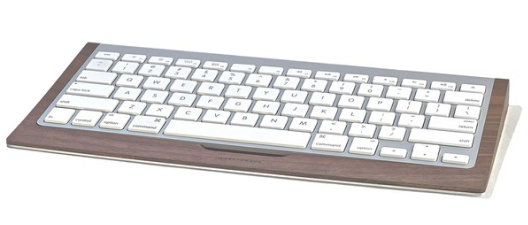 MATERIALS
Black Walnut
Aluminum Base
Cork Padding
DIMENSIONS
Length: 11.8″
Width: 6.2″
Max Height: 0.87″
Min Height: 0.25″
Weight: 14.2 oz
$59
For more information, visit:
http://grovemade.com/product/walnut-keyboard-wrist-pad/?initial=70
New Grovemade Desk Collection
Grovemade also offers a collection of desk accessories in wood, and affirms that when you work hard, you deserve a little workplace beautification.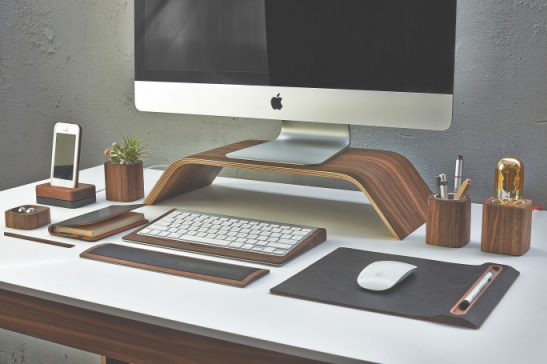 Along with the Monitor Stand, you can mix and match these handcrafted products to create your ideal workspace. The Keyboard Tray with storage space works well with the Wrist Pad and Mouse Pad, both with supple premium leather for comfort.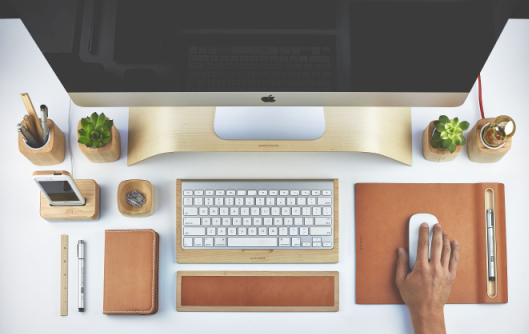 The Pen Cup and Paperclip Holder keep your workspace neat, and our matching Succulent Planters add greenery to your environment. Complete the collection with a Desk Lamp with your choice of bulb.
For more information, visit:
http://grovemade.com/blog/14421005/meet-the-new-grovemade-desk-collection/