Steve Jobs' Democratization Of The Smartphone Changed The World
Can it be only ten years since Steve Jobs introduced the world to the iPhone and changed everything? Jobs and Apple didn't invent the smartphone. IBM designed a primitive one called SIMON in 1992, and Research In Motion Limited (now BlackBerry Limited) began popularizing its secure smartphone messaging network with enterprise, government, and institutional users in 1999.
However, the iPhone, with its touchscreen graphical user interface, virtual on-screen keyboard, and increasingly high quality cameras democratized the smartphone, and according to Strategy Analytics is still the world's best-selling smartphone model after ten years. Neil Mawston, Executive Director at Strategy Analytics notes that Apple has shipped 1.2 billion iPhones worldwide cumulatively between 2007 and the most recent quarter of Q2 2017, making it one of the world's best-selling consumer electronics of all time.
It's also Apple's bestselling hardware device overall and biggest money generator, eclipsing all other product categories in importance for the world's highest stock valued company, accounting for almost two-thirds of its fiscal 2016 sales.
Strategy Analytics Director Ken Hyers observes: "We estimate the iPhone has cumulatively generated US$760 billion of global revenue for Apple between 2007 and the most recent quarter of Q2 2017. Revenues continue to grow and we predict the iPhone will become the world's first trillion-dollar smartphone by the end of 2018."
There was a lot of skepticism about the prospects for a cellphone cross-bred with a computer device back in 2007, and some suggested that Jobs' boast: "We're going to make some history today" was just more of his famous "reality distortion field" hyperbole, but in retrospect it turned out to be a bit of an understatement.
Yiwen Wu, Senior Analyst at Strategy Analytics says the "Apple iPhone 7 is currently the world's best-selling smartphone model. The iPhone 7 blends sleek design with a large app ecosystem and an extensive retail presence across dozens of markets worldwide. The iPhone is ten this year and it remains wildly popular in all major countries, with the exception of China and India where local competition from Chinese brands and high pricing are making it tough for Apple to gain traction."
The iPhone and its copiers have profoundly changed how most people communicate, get information and access entertainment, and the desirability of some of these changes for the health of society is highly debatable. For some users, smartphones have become primarily "communitainment," or communication for the sole purpose of entertainment devices. Journalism has taken a major hit, with a large proportion of people now getting their news and commentary from uncurated social media sources like Twitter and Facebook where a lot of "alertnative facts" circulate unfiltered by editorial oversight and fact-checking.
In a blog, Flurry Analytics' SVP Simon Khalaf, and Analytics Manager Lali Kesiraju note that Flurry State of Mobile report data show that the average U.S. consumer spends five hours a day on mobile devices, a 20 percent increase in time-spent since Q4 2015. Fifty percent of that time is spent in social, messaging, media and entertainment applications.
The report survey reveals that Snapchat now commands two percent of an average US consumer's daily time spent on small screen, an Facebook, including Instagram and Whatsapp, continued to dominate the space with the addition of Facebook live and Instagram Stories, and YouTube maintained its three percent share, announcing that its users spend one billion hours a day watching videos, while independent entertainment apps lost share as content, with the exception of sports and finance, migrated to YouTube, Facebook, Instagram, and Snapchat ("FYIS"). Meanwhile, browser share on mobile is now only eight percent, down a point since Q4 2015.
Other developments in the evolution of smartphone and tablet use reported by Flurry Analytics include a decline in gaming's share of time-spent on mobile devices for a second consecutive year, and in addition User Generated Content (UGC) premium publishers have started migrating video content to social apps such as FYIS, Khalaf and Kesiraju observing that "the line has completely blurred between what has traditionally been defined as premium content and UGC."
Moreover, in addition to the new content, the "FYIS" have deployed A.I.-powered tools that constantly recommend content to users, creating highly personalized consumption experiences, leading to dramatic increases in time spent in these apps. Khalaf and Kesiraju predict that greater focus on mobile space by online TV subscription services "will further fuel mobile's growth and will enable mobile players to siphon even more minutes from TV."
Five hours, or even 2.5 hours a day is a lot of time to spend on social media, and unscientific observation suggests that kids are spending even more time on screen. Those are hours of inactivity that can't be good for anybody's long-term health prospects. Smartphone addiction, especially to texting, is also the reason distracted driving is now the number one cause of highway crashes.
I wonder what Steve Jobs would have to say about those aspects of his revolution today. I expect his hopes for the iPhone as an enabler were for something less prosaic than FYIS, addictive texting, and taking selfies.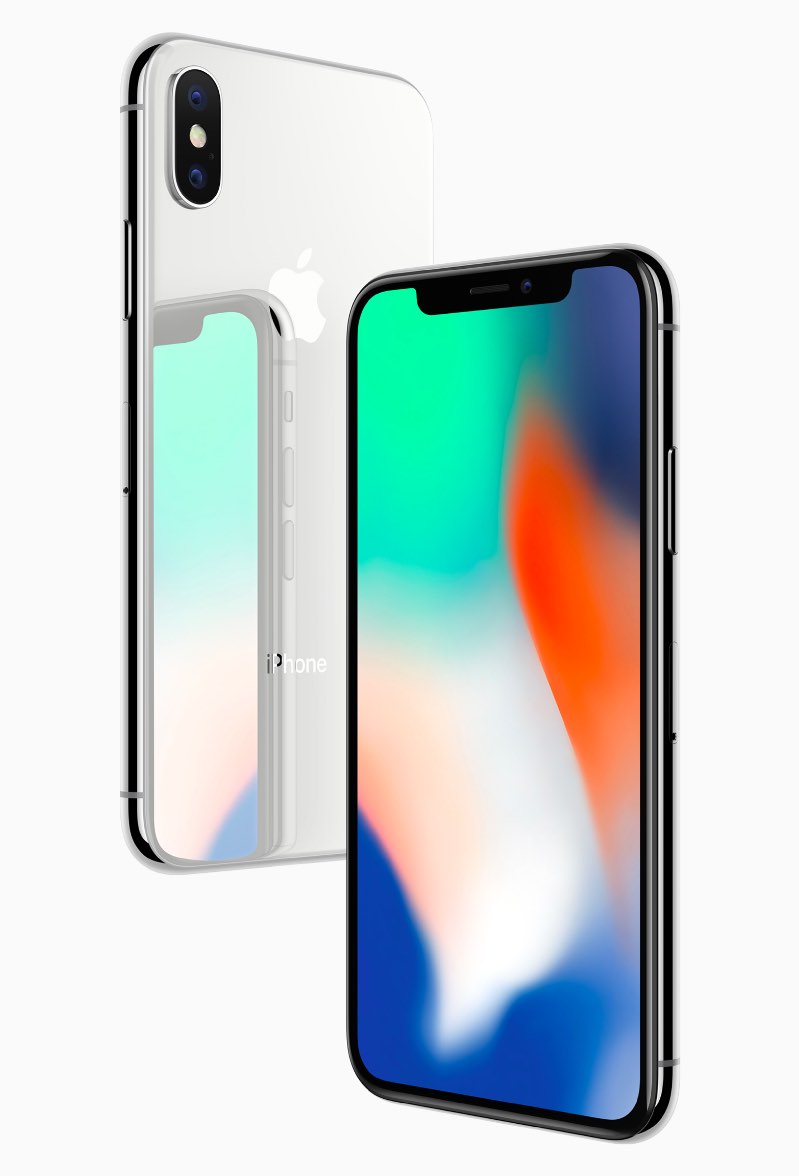 Photo Courtesy Apple
The iPhone X, while a cutting edge technology showcase, is an evolutionary device, and will not usher in a revolution like the original iPhone did ten years ago, especially not selling for $999. Apple wanted to do something special for the iPhone's tenth anniversary and they have, but the iPhone X (will there be an iPhone 9?) is primarily for existing iPhone fans who are willing to pay for having the latest smartphone technology. For the rest of us, an iPhone 8 or 8 Plus should be an ample advance.