Shop our Apple MacBook Price Trackers for the lowest prices and best deals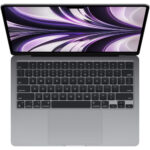 We've updated our Apple award-winning MacBook Price Trackers with the latest information on prices, bundles, and availability for 16″, 14″, and 13″ MacBook Pros along with 13″ MacBook Airs from Apple's authorized internet/catalog retailers. We include prices for new as well as Apple Certified Refurbished models, along with any open-box MacBooks that might be available. Current sales range up to $200 off MSRP for new MacBooks and up to $810 off clearance MacBook Pros:
– 16″ MacBook Pros
– 14″ MacBook Pros
– 13″ MacBook Pros
– 13″ MacBook Airs
We update the trackers continuously.