Apple Watch Series 9 Unveiled: Enhanced Performance and Sustainability Milestone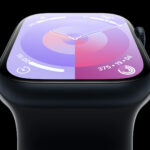 Apple today introduced the Apple Watch Series 9. The latest addition to the Apple Watch family boasts an array of impressive features, including a new Apple Silicon S9 SiP for enhanced performance, an innovative double-tap gesture, a brighter 2000 nit display, quicker on-device Siri with access to health data, and the groundbreaking Precision Finding for iPhone. Furthermore, Apple Watch Series 9 operates on watchOS 10, delivering revamped apps, the Smart Stack, fresh watch faces, cycling and hiking features, and tools to support mental health.
One aspect of this release is Apple's commitment to environmental sustainability. Customers now have the option to choose a carbon-neutral version of any Apple Watch model, marking a significant step towards Apple's ambitious goal to become entirely carbon neutral in its business operations, supply chain, and product life cycle by 2030.
Apple Watch Series 9 has evolved into an even more indispensable companion, offering users powerful new capabilities that address their health, fitness, communication, and safety needs. Jeff Williams, Apple's Chief Operating Officer, underscored the watch's significance, stating, "Apple Watch is an indispensable companion that helps millions of people with their health, fitness, communications, and safety."
Lisa Jackson, Apple's Vice President of Environment, Policy, and Social Initiatives, emphasized the company's commitment to sustainability, declaring, "At Apple, we are committed to making products customers love and protecting the planet at the same time, and this year, we hit a key milestone toward our Apple 2030 goal."
The Apple Watch Series 9 is powered by the innovative S9 SiP, featuring custom Apple silicon. This chip is the most potent watch chip from Apple, delivering system-wide improvements and introducing new features such as the double-tap gesture and on-device Siri with secure access to health data. The S9 SiP also boasts a new 4-core Neural Engine, doubling the speed of machine learning tasks compared to the Apple Watch Series 8. Remarkably, it maintains an impressive all-day 18-hour battery life.
Apple Watch's user-friendly interface includes innovations like the Digital Crown and Taptic Engine, along with intuitive gestures. The Series 9 introduces the double tap gesture, enabling users to operate the watch with one hand without touching the display. This gesture allows users to control various functions, from managing timers to answering phone calls. It's also employed for opening the Smart Stack and navigating through widgets.
The Series 9's power-efficient S9 SiP and advanced display technology significantly increase the maximum brightness of the watch's display to 2000 nits, twice that of the Series 8. This makes it easier to read in bright sunlight while also adjusting to just one nit for dimly lit environments.
For the first time, Siri requests can be processed on the Apple Watch itself, reducing reliance on Wi-Fi or cellular networks for faster responses. Siri's on-device processing is private and secure, and it can now access health data from the Health app for fitness-related queries and health monitoring.
The Series 9 introduces Precision Finding for iPhone, thanks to the second-generation Ultra Wideband (UWB) chip. This feature provides precise distance and directional guidance to locate a misplaced iPhone. Additionally, UWB enhances integration between the Apple Watch and HomePod, automatically launching Now Playing when near a HomePod playing audio or suggesting media options when idle.
Apple Watch Series 9 marks a step forward in smartwatch technology and environmental responsibility, showcasing Apple's unwavering commitment to innovation and sustainability. The new Apple Watch Series 9 lineup is available for order today, with availability commencing on Friday, September 22.