Verizon's new Apple iPhone 15 offers are live: Take up to $1000 off with trade-in, plus get a free iPad and Apple Watch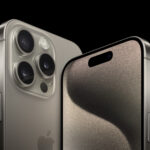 The new Apple iPhone 15 family of smartphones are now live and available for order at Verizon. New customers can get an iPhone 15 Pro Max or iPhone 15 Pro for up to $1000 with qualifying trade-in. Up to $830 worth of credit is available with the iPhone 15 and 15 Plus, again with trade-in. The credit ultimately given to you is based on the age and condition of your trade-in, and the credit will be credited to your account monthly over a 36 month term.
In addition to the trade-in credits above, Verizon will take $279.99 off any cellular-based iPad with service. They will also take $299.99 off any Apple Watch SE with service. That means you can get a base iPad and Apple Watch SE for free.
Verizon's deals are live on their site today. Keep an eye on our iPhone Price Tracker for the latest prices & deals on iPhones and plans from Apple and its carriers, updated daily.