New low price: 13″ M2 MacBook Pro for $1049, $250 off Apple's MSRP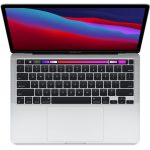 Amazon has the Space Gray 13″ MacBook Pro with an Apple M2 CPU and 256GB of storage in stock and on sale today for $250 off MSRP. Their price is the lowest we've seen for this configuration from any Apple retailer. Be sure to purchase from Amazon rather than a third-party seller, and not that Amazon's stock is likely to come and go, so check their site often:
– 2022 13″ MacBook Pro M2 CPU/256GB SSD/Gray: $1049 $250 off MSRP
For the latest prices & sales, keep an eye on our 13″ MacBook Pro Price Tracker, updated daily.