Apple drops prices on refurbished 13-inch M2 MacBook Pros, now offers models for up to $230 off MSRP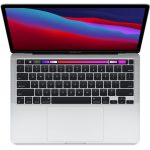 Apple has dropped prices on standard-configuration 13″ M2 MacBook Pros, Certified Refurbished, to as low as $1099 and ranging up to $230 off MSRP. These are the cheapest 13″ M2 MacBook Pros for sale today at Apple. Apple's one-year warranty is included, shipping is free, and each MacBook has a new outer shell:
– 13″ M2 MacBook Pros/8GB/256GB SSD: $1099, $200 off MSRP
– 13″ M2 MacBook Pros/8GB/512GB SSD: $1269, $230 off MSRP
According the Apple, "You will receive a "like new" device with genuine Apple replacement parts (as needed) that has been thoroughly cleaned and inspected. Every device will come with all accessories, cables and operating systems. All Apple Certified Refurbished products are packaged in a brand new white box and will be sent to you with free shipping and returns."
Note that stock status may vary–check Apple's site for the latest info. For the latest sales & prices, see our 13″ MacBook Pro Price Tracker.