No Urgent Need To Rationalize MacBook Air/Pro Lines Yet; iOS Laptop Coming? – The 'Book Mystique
I agree with T-GAAP's E. Werner Reschke more often than not, but I'm offside with his contention that Apple urgently needs to rationalize its current MacBook Air and MacBook Pro lines to reduce crossover and consumer confusion.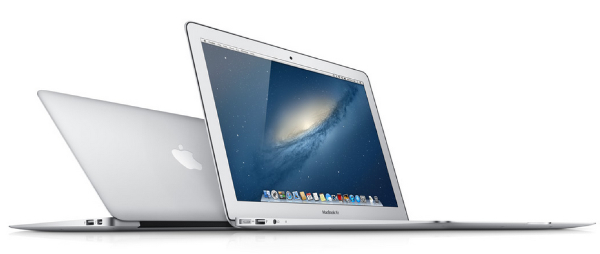 True, there is currently some redundancy, especially, in the 13-inch sizes, and with use of Intel Haswell Core i5 and i7 silicon across the board, but I don't perceive that as a compelling problem needing hasty address. I always like to have lots of consumer choice, and one certainly gets that with the present MacBook lineup. Shopping for a 13-inch laptop system upgrade last fall, I was happy to be able to compare relative value of the 13-inch MacBook Air, 13-inch MacBook Pro with Retina display, and the last-of-the-Mohicans 13-inch MacBook Pro.
For me, the 13-inch MacBook Air appeared to offer the best all-round bang for dollar spent, and would even more so today with the base model's price recently reduced by $100 to the psychologically significant $999 price point. Others may find the thin and light MacBook Pro's Retina display a compelling feature, but I don't as yet, and I'm glad Apple continues to make an affordable laptop available for users who need the larger volume on board storage economically provided by hard drives.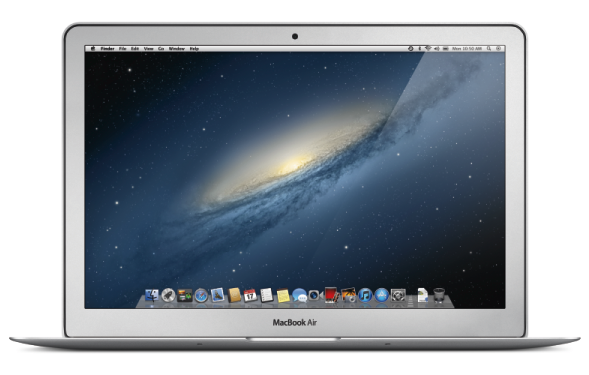 Reschke points to both MacBook Air and MacBook Pro having standardized on Intel Core i5 or i7 processors, and the MacBook Air can also ramp up to 512GB of SSD storage capacity just like the MacBook Pro. But why is that a problem? I don't really buy the argument that having a range of alternatives offered confuses customers. A friend who I've advised on consecutive system purchases contacted me this spring unhappy that someone had told her Apple no longer sells laptops with hard drives, optical drives and upgradable RAM. That may soon be true, but it was a pleasure to be able to inform her that the 2.5 GHz old school 13-inch MacBook Pro is still available, thus salvaging a sale for Apple that had been on the verge of going Windows PC.
What I would consider excessive redundancy-wise is if the long-speculated 13-inch Retina MacBook Air were to materialize, what with the 13-inch MacBook Pro with Retina display selling for just $300 more than the 13-inch Air, a price differential that would obviously have to shrink in order to use pricier Retina resolution panels with the MacBook Air, so no more sub-$1000 price point.
However,the latest scuttlebutt from Digitimes' is that according to sources in the upstream Asian supply chain, Apple will begin mass production of a new 12-inch MacBook Air in the 2014 third quarter, and it will almost certainly have a Retina display. The question is whether this new machine will replace the 11-inch or the 13-inch MacBook Air, and how it will be priced.
My guess is that Apple will stick with the current 1440×900 resolution panel for the balance of the current 13-inch MacBook Air's production run, however long that may be. The current Air design dates from 2010, and it would seem obvious is that it's getting toward the end of its production life (a point upon which Reschke agrees), and the whole line is due for a major generation change and probable realignment, which may mean convergence on just the 12-inch form factor eventually.
On the other hand, the Digitimes sources say the 12-inch MacBook Air will be no radical departure from the Air's nearly five-year-old form factor, so well have to wait and see.
There are also sporadic rumors contending that Apple A-Series ARM SoC powered clamshell touchscreen (or hybrid) laptops running the iOS are almost inevitable, but if so I'm doubtful they will be called Macs. Others contend that an expanded MacBook Pro line (possibly renamed "Air" or something else) will nail down the OS X end, while iOS laptops step into the role currently filled by the two entry-level MacBook Air models.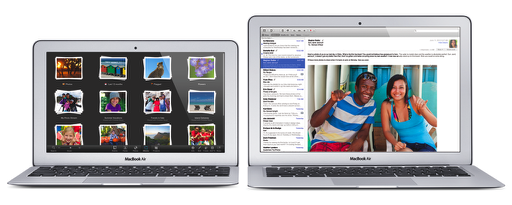 It's interesting that the rumor mills have also been predicting a new 12-point-something inch Apple laptop family, which is the same size panel projected for an iPad Pro machine to be introduced later this year, or more likely in 1H/15. If both machines are in the works, using a common panel size would make a great deal of sense. And yes, it will undoubtedly be Retina resolution.
An iOS laptop would be ideal for many users, and hopefully would accelerate productivity app conception and development for the iOS platform. However, some of us would still need a Mac.
So it was reassuring to read an excerpt from a recent Macworld interview with Apple brass Phil Schiller, Bud Tribble, and Craig Federighi, cited by KnowYourMobile in which Mr.Federighi allowed:
"You dont want to see the Mac became less good at being a Mac because someone tried to turn it into iOS,… [S]o youll see them be the same where that makes sense, and youll see them be different in those things that are critical to their essence…. iPads are iPads and MacBooks are MacBooks and both run different software and always will do."
Mr. Schiller added that "There is a super-important role for the Mac that will always be. We dont see an end to that role. Theres a role for the Mac as far as our eye can see. A role in conjunction with smartphones and tablets, that allows you to make the choice of what you want to use. Our view is, the Mac keeps going forever, because the differences it brings are really valuable."
Music to my ears. Don't get me wrong. I love my iPad. But it's no way a replacement for a Mac when you really need to get some serious work done efficiently.
Oh, and another point I do agree with E. Werner Reschke on at least somewhat is that Apple should change the enclosure color on the new iOS laptops or MacBook Airs, or whatever the entry level Apple laptop turns out to be, to black, which would help distinguish them from the high-end professional models which would retain the current anodized aluminum "silver" livery. There is fairly recent precedent for this in the first-generation Intel polycarbonate Macbooks, and of course in tradition with Mac PowerBook laptops before 2001.
Indeed, why stop at just black? There's also historical precedent for other-colored Apple laptops in the original G3 iBooks of 1999-2000. And while the iPhone 5c hasn't been a land-office seller, I don't think it's because of the color choice available — more due to the desirability of the iPhone 5s for mot a whole lot more money.
Speaking of which, we're perhaps overlooking the obvious, especially for our hypothetical iOS powered laptops, of Apple offering them in 5s-style Silver/White, Space Grey/Black, and Gold. Sign me up for a Gold one.