iPad: A More Positive Outlook – The 'Book Mystique
It's good to hear someone saying positive things about the iPad. I've been trying to bend my mind around how Apple's tablet could have gone from zero to bestselling personal computing device on the planet threatening the viability of the conventional PC industry; then, just as meteorically, plunging into four quarters of declining sales to become the computing device no one supposedly could figure out a logical use for.
In its first fiscal quarter of 2015, which began last October, Apple recorded its fourth consecutive quarter of falling via iPad sales, with iPad revenue down 22 percent, year-over-year, and iPhone sales and profitability meanwhile soaring from strength to strength. The new iPhone 6 Plus phablet device's popularity has also been deemed not coincidental to the iPad's woes — especially the iPad mini's.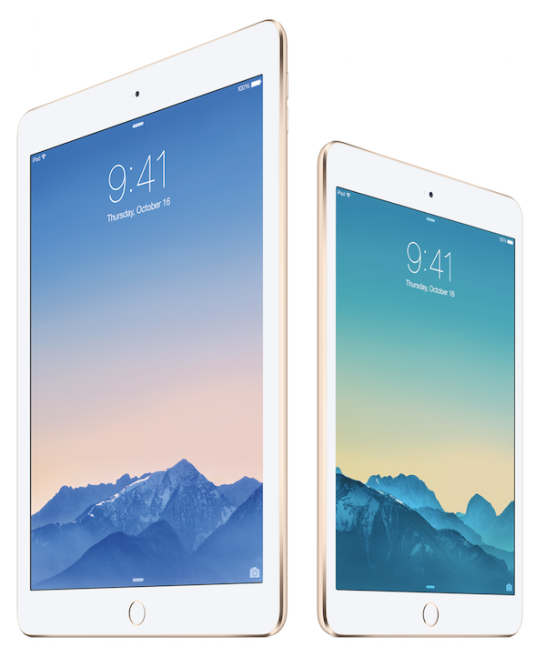 Photo Courtesy Apple
As an initial iPad skeptic who became a fan, I'm disappointed to hear that market analyst Ming-Chi Kuo, widely regarded as one of the most consistently accurate forecasters of Apple product releases and sales trends, predicts the iPad's sales swoon will continue and even accelerate in 2015.
So it's mildly encouraging that Seeking Alpha blogger Alex Cho, whose financial expertise ranks him in the top 100 on TipRanks, which accords his recommendations an 80% success rate, is not convinced that iPad will lose relevance with users over the long haul, and maintains that while there may be further deterioration in Apple tablet shipments on either a sequential and annualized basis, it isn't going to last for a very meaningful amount of time.
Cho thinks the likeliest culprit in the iPad's sales contretemps is lack of exciting new technology, and the need to move the tablet form factor up from 9-inch/11-inch formats to 11-inch/13-inch formats. He also thinks, and I reluctantly agree, that rumors suggesting that no iPad mini 4 will be forthcoming are probably correct, portending an "end of life" dynamic for miniature tablets in favor of larger-screened models. Which IMO is too bad, because there is much positive to say for tablets with 8-ish inch screens — a far superior pocketable platform for the sort of stuff I do with tablets than the iPhone 6 Plus's still-too-small (IMO) 5.5-inch display.
As for larger-screen iPads, I'm withholding judgment, and keeping an open mind, although I'm inclined to think that at screen sizes of 11 or 12-inches or greater, I would be more likely to go with a similar sized MacBook myself.
Alex Cho observes that a bigger iPad form factor would have room internally for more battery, in turn providing for higher performance and positioning it as a more direct competitor to Microsoft's Surface Pro 3, which he notes enjoyed 24 percent year-over-year sales growth in the last fiscal quarter. Evidently catering to performance-oriented users who prefer a tablet form factor, but with desktop power and versatility has been a shrewd strategy for Microsoft, and Apple surely must be taking notice. Cho observes that while it's customarily been Microsoft cribbing from Apple's product design concepts, in this instance it's. more likely that Apple will be obliged to emulate Microsoft's performance oriented tablet PC model.
I don't disagree, but I think i will take more than larger screen size and more power to make the iPad a truly serious production tool — topping my list would be real multi open window multitasking, file level directory access, and support for external pointing devices. Those features are all supported not only by the Surface Pro 3 — which runs a full desktop version of Windows, but also by even lowly Android tablets. Apple has been egregiously stubborn on all three points, which has led to both puzzlement and cynicism in the productivity-oriented user community. For example, one forum commentator wrote: "The true reason why apple doesn't give a sh**t to what customers ask when comes the time to do serious job with say 'word processing' on an iPad by adding BT mouse support, is just about selling the next level MacBook, wich of course doesn't support touchscreen. This is why at some point you buy an Android tablet….and add an Apple Magic Mouse and an Apple BT keyboard to it!!!"
If Apple is really serious about appealing to professional and enterprise users and content creators, these efficiency issues all need positive address. Meanwhile, notwithstanding the frustrations cited in the preceding paragraph, I still have no difficulty determining what my iPads are for. I just wish they could be even better with a few productivity tweaks.
A factor portending well for the iPad's future is inevitable replacement of older iPads, which has to come sooner or later. Cho cites survey metrics from September 2014 which found iPad 3, iPad 2 and original iPad 1 models represented 48 percent of deployed iPads. My iPad 2 would be one of them, although it's still in fine fettle and I expect it to last for years yet in my wife's hands. I'm atypical however, having already upgraded to an iPad Air 2.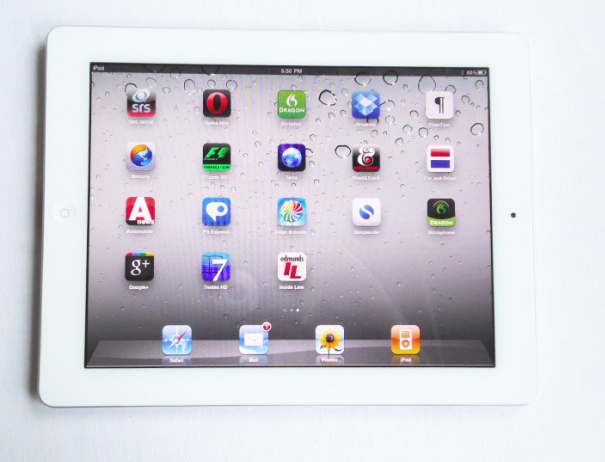 Charles Moore Photo
Cho is also right about the increasingly compromised performance of older-generation tablets with some newer and more demanding applications, which is a factor that will convince most users to eventually upgrade to new tablet hardware. I agree with him that the tablet market is not saturated, and that the "problem" — which is anything but a problem for satisfied iPad using consumers — is slow upgrade/replacement turnover, which in the iPad's case may be extended to as long as 4 to 5 years — testimony to the quality and solid design engineering of the device.
The payoff for Apple is slower than they would probably prefer, but the iPad's ironclad reliability makes it more likely that when the time comes that owners of older iPads finally do upgrade, they'll likely get another iPad.