Near-Office Input Functionality Virtually Anywhere With Logitech's New Multi-Platform Mobile Bluetooth Keyboard And Mouse
Today Logitech introduced the Logitech K380 Multi-Device Bluetooth Keyboard and the Logitech M535 Bluetooth Mouse, giving users the freedom to work on any device, most anywhere.
According to Logitech spokesman Art O'Gnimh, research has determined that 85 percent of homes that use personal computers and mobile devices have more than one operating system in play, and a marquee innovation in the K-380 is Ligitech's OS Adaptive Technology with which keyboard mapping is automatically conformed to that of the operating system of the selected device — be it Mac, iOS, Windows, Android or Apple TV.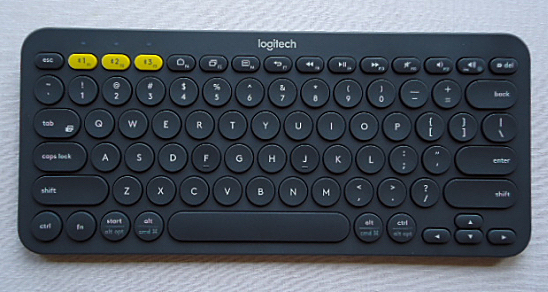 Another engineering achievement with the K-380 keyboard Mr. O'Gnimh says Logitech is particularly proud of is nominal two-year battery life on two standard AAA cells conservatively based on an office use model of two million clicks per year.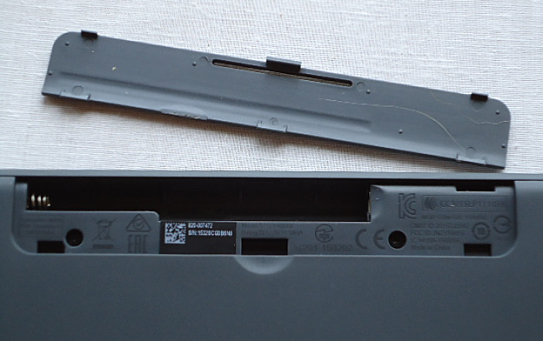 It's early days yet as my test unit only arrived yesterday, and a full review is forthcoming, but my initial impressions are very positive. Logitech has streamlined and refined the Bluetooth pairing process, making it quick as easy and the K-380 'board paired with my iPad Air 2 and MacBook Air with the press of a key.
The keyboard is light and compact, making it an excellent choice of portable keyboard to take along without adding substantial bulk or weight, but retaining laptop-style keyboard functionality with mobile devices, and there's even a forward-delete key. And while it's not going to replace my Logitech K-750 Wireless Solar unit as my workaday office keyboard, the K-380 is versatile, fully-featured, and comfortable enough that it can be used as an office keyboard, especially when you will be switching among devices like laptop – smartphone – tablet frequently.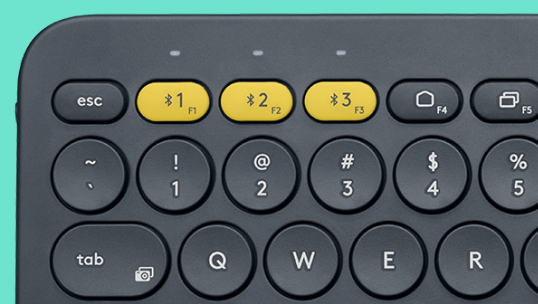 Up to three Mac, iOS, Windows, Chrome, Android or Apple TV devices can be paired simultaneously and switched among with a keypress. Slick. The keycaps are labeled with both Apple and PC/Android, and as Mr. O'Gnimh noted, the K-380 senses the platform with which it's currently paired and automatically maps the keys to suit.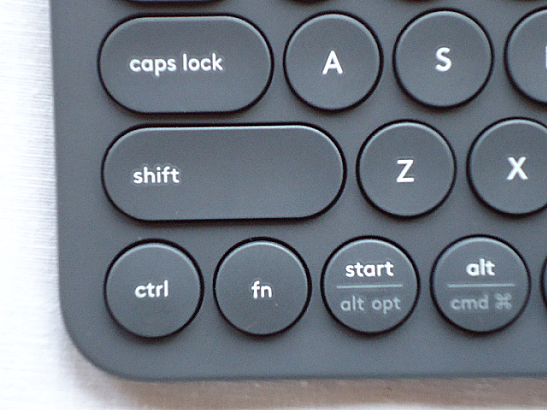 I'm also impressed with the K-380 keyboard's key action. Logitech keyboards and mice typically set a high standard for comfort, and the K-380, notwithstanding its compact dimensions is no exception. The keys are almost like pushbuttons, with a light, smooth, and very short travel, somewhat analogical to the keyboard in the new Apple 12-inch Retina MacBook. While the K-380 keyboard dard laptop keyboard is smaller, with closer key spacing than a standard laptop keyboard, I found I was able to adapt easily to using it with only a few minutes' orientation.
Look for a full 'Book Mystique review here soon.
The K-380 keyboard will sell in the U.S. for a very friendly $39.99 ($49.99 Canada).
For more information, visit:
http://www.logitech.com/product/multi-device-keyboard-k380?wt.ac_id=global_news_k380_092015
Logitech also today released the, light, compact M-535 Bluetooth mouse that works with h Windows, Mac, Chrome OS and Android as a companion product to the K-380 keyboard. The M-535 also sells for $39.99.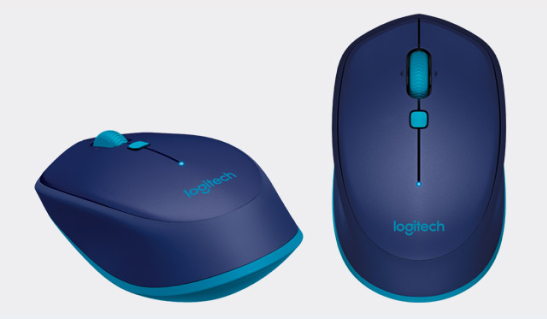 For more information, visit:
http://www.logitech.com/en-ca/product/bluetooth-mouse-m535?wt.ac_id=global_news_m535_092015
or
http://www.logitech.com
The company blog is at:
http://blog.logitech.com/
Twitter at @Logitech:
https://twitter.com/Logitech