Toshiba's new Encore tablet is specifically designed for Windows 8.1 — the full desktop version (32 bit), not RT. Consequently you can use full versions of Office applications with the familiar Microsoft Office Home & Student 2013.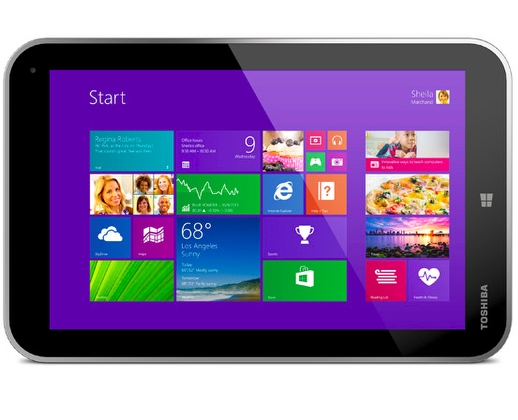 Plus, you can use SkyDrive cloud storage to store your files and access them from any Internet-connected device, anywhere, anytime, synchronize, personalize and share your PC or laptop settings with your Encore tablet for a more seamless experience, and share your laptop with the whole family, thanks to the multi-user ID support that Apple doesn't offer with the iPad.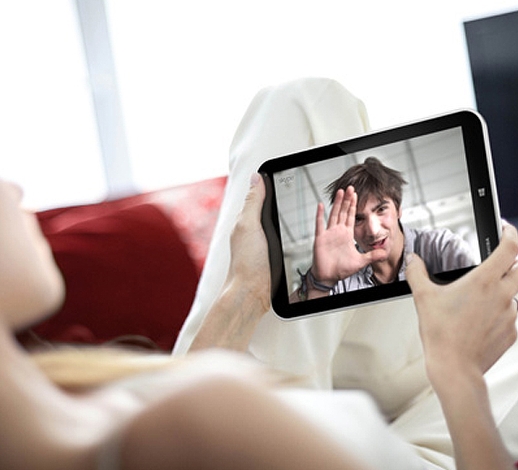 Toshiba's 8-inch ("20.32cm) Encore Tablet is powered by Intel's 1.33-GHz Atom Z3740 Bay Trail quad-core processor with 2GB of RAM, and supports a range of connectivity options including expandable storage. InstantGo technology means that Encore goes from standby mode to on in under 300 milliseconds and stays connected to your network to sync your tiles, apps, mails and data even when the tablet is on standby, and InstantGo technology continually syncs all your content automatically to give you the latest updates and feeds whenever you want them.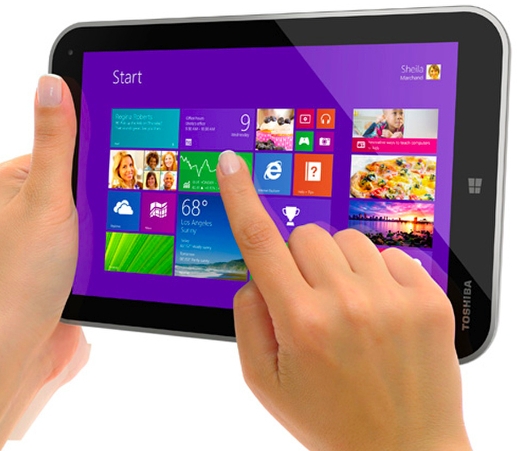 Encore is also optimised for Skype with dual microphones for greater clarity and noise reduction, and built in front and rear HD (front 2 MP and the rear one 8 megapixels as opposed to the iPad's 5 MP) cameras.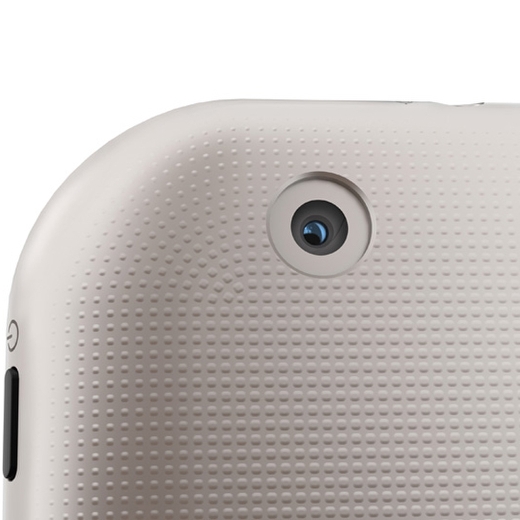 The Encore Windows 8.1 tablet has an "AutoBrite HFFS" IPS display with of 1280 x 800 and 189 dpi resolution giving it a wide viewing angle and multi-touch support, and offers expandable storage of up to 96GB via microSD card, and if you need more, SkyDrive means files can be stored in the cloud for free, fast access and easy synchronisation with other Windows devices.

Toshiba's Encore Windows 8.1 tablet comes bundled with Microsoft Office Home & Student 2013, and can run full versions of Word, Excel, PowerPoint and OneNote. You can also sync your content with any other Windows device across any WiFi connection. Encore is also designed with Skype in mind, featuring Skype-optimised dual microphones with noise reduction. It also features Dolby Digital Plus sound through its stereo speakers, and supports Bluetooth 4.0 radio and 802.11n WiFi.

Encore also trumps the iPad in offering an array of cabled connectivity options – including a micro-USB for sharing content, a micro-HDMI for displaying media on a TV screen, and a micro-SD slot to increase storage capacity or swap and transfer files, as opposed to the iPad's limited and limiting lone Lightning port.

On the other hand, the Encore's enclosure looks like alumimum, but it's actually plastic as opposed to the iPad's rugged and rigid real anodized alumunum unibody housing, and even with the plastic, the Encore is a bit porky for an 8-incher at 450 grams.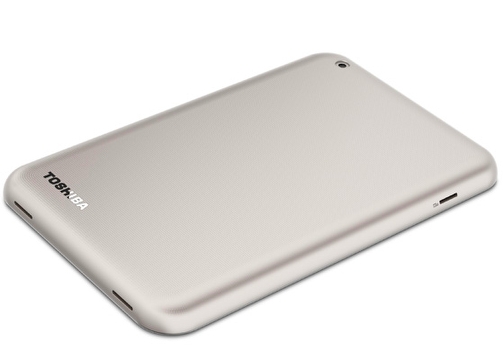 Encore 8 Series Tables start at $329.99, but I would strongly recommend purchasing in with no less than 64 GB of storage capacity, as Windows 8.1 is huge and so are many Windows apps.
For more information, visit:
http://www.toshiba.com/us/tablets/encore/8