You know the routine; every year Dad puts on his fake smile as he opens up the hundredth tie or another power tools What message is this sending poor old Dad? That he needs to buck up and get right to fixing that broken fence and right after that he should put the old suit on and head straight to the office. Some holiday, what? What Dad really needs is to relax, and the iProp by Dockem knows exactly how to do this.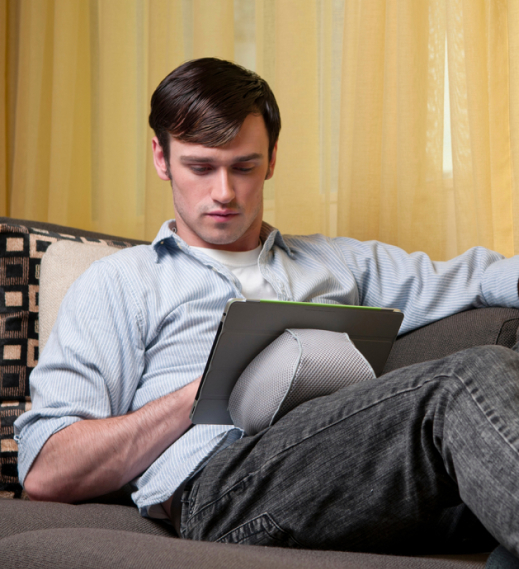 The iProp was designed to lounge around the house while using your tablet. Now, whether catching up on Breaking Bad or surfing the web, Dad can lounge and watch his favorite shows on his tablet, hands-free. The microbead base of the iProp easily contours to the shape of the resting surface, whether it's Dad's stomach or the couch. The unique design allows tablets to be used in landscape or portrait mode, and the stand can easily be adjusted to the most comfortable viewing angle. Give something to Dad that he can enjoy all year round this Father's Day.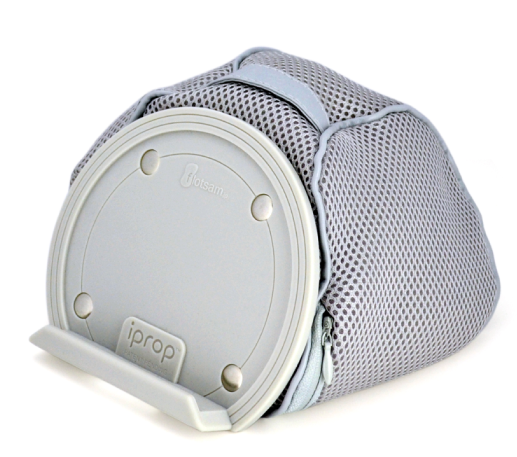 Stands have customarily had to be on a horizontal even surface or they would collapse unexpectedly. The unique design of the iProp allows you to conveniently use your tablet hands-free nearly anywhere. The micro-bead filled base of the iProp adjusts to form around your legs or any other surface you set it on. Finally, you can watch a movie in bed without having to hold your breath out of fear that your tablet will topple with the slightest movement. The flexible, yet sturdy iProp won't fall over just because you moved a finger toward your tablet like many cases with built-in stands have a tendency to do. This makes the iProp the ideal stand for reading, watching movies and playing games when you are not at a table or desk.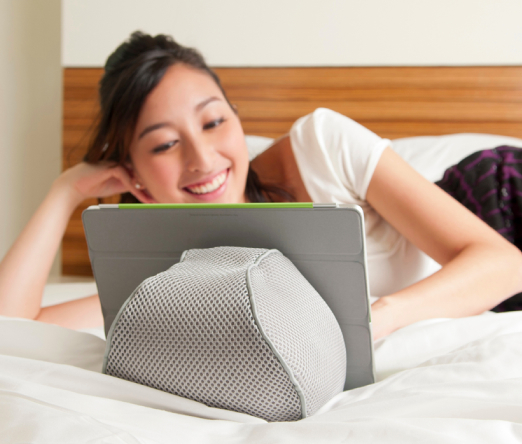 The original Dockem prototype was a duct tape pouch created by company co-founder Chris Moyer when he needed a way to store his cell phone next to his bed in college. Lacking a bedside table, Moyer created a pouch out of the tape and stuck it to the side of his dresser. But, it left a mess to clean up when removed. Knowing there had to be a better way to safely store his phone within easy reach, Moyer developed the idea for the Dockem and its companion product the Koala Mount. Dockem is headquartered in East Stroudsburg, PA and is run by co-founders and brothers, Chris and Colby Moyer.
The real iProp features a durable sports mesh base that is made of breathable and washable polyester as well as a high-grade silicone shelf, about the size of a hand, to ensure the tablet stays in place. Flip the iProp over and it also doubles as a comfortable and portable pillow for those long trips in the car or on planes.
The iProp is well-suited for anywhere life takes you. Whether you are presenting in an important meeting, learning how to cook, or just want to relax after a long day at the office, the iProp is the ideal accessory for any tablet.
The iProp is available online for $29.99 and comes in silver and black.
For more information about the iProp visit:
http://www.dockem.com
For my full 'Book Mystique review of iProp, see:
http://bit.ly/1hxvAdR