Accordance Bible Software have released the Revised International Standard Bible Encyclopedia, 1995, Eerdmans, which is available at the introductory price of $99.90 through June 9th.
Revised International Standard Bible Encyclopedia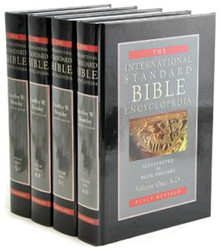 Typically, one associates the words 'revised' or 'updated' with minor changes or some new information being added to an existing work. However, Accordance says the ISBE Revised is vastly and distinctly different from its predecessor. The award-winning Revised International Standard Bible Encyclopedia is a completely new version of the original 1915 edition. Covering over 9,000 topics in-depth, the Revised ISBE is the most comprehensive Bible dictionary available today. This exhaustive Biblical encyclopedia includes meticulously researched articles by nearly 200 authors of diverse nationality and point of view covering virtually every topic and point of interest in the Bible and Apocrypha.
Whether you are new to the study of biblical history or a seasoned Bible scholar, ISBE Revised will provide you with a greater understanding and appreciation of the culture and background of the Bible. Detailed information is included on the language and literature of the biblical world, as well as biblical culture, history and religious environments. Based on the Revised Standard Version, ISBE Revised contains cross-reference entries for forms used in the King James Version and the New English Bible, making it accessible to a wider range of readers.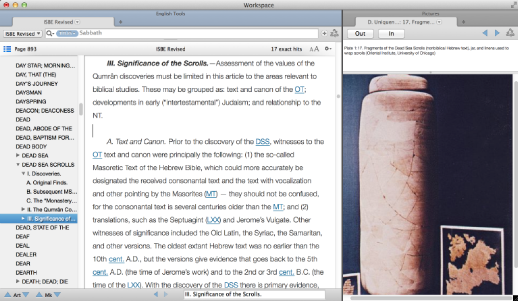 Features:
• Completely updated in four volumes – 4,466 pages – 9,000 topics and 3,500 cross-references
• Brand new maps and illustrations with more than 1,485 photos – 138 in full color – and 342 maps
• Comprehensive articles on every person, place, and word of significance in the Bible
All Hebrew, Greek and Aramaic words are transliterated to aid those with limited or no knowledge of the original language
• The most up-to-date, multi-volume Bible encyclopedia written by conservative scholars
Examines major Bible doctrines and provides opposing articles on controversial topics to ensure a rounded explanation and description
• Includes a comprehensive outline at the outset with major articles subdivided
• Bibliographies provided to enable accurate sourcing and further study
Evangelical Christian Publishers Association, Gold Medallion award for Bible Study/Theology (1980)
This resource is guaranteed to stand the test of time by assisting academics, pastors, and anyone with a thirst for understanding the Bible and its background.
The Revised International Standard Bible Encyclopedia is now available for $99.90 (print value $300; regular price $149). This special price expires at 11:59 pm EDT on Monday, June 9th, and cannot be combined with other discounts.
If you own and keep this edition in another software program you can apply for the crossgrade for $44.90.
For more information, visit:
http://www.accordancebible.com/ISBE-Revised-Released?preview=3484752