CA Interworks Unlimited has announced the Konnet Care Vision Protective Shield that protects your eyes from 99.99% of ultraviolet (UV) light. It features new advanced Patent-Pending UV Blue Light Deflection Technology with fiber coating that deflects UV blue light so it does not penetrate your eyes as you stare into devices, shielding your eyes from harmful UVt MAX that can cause cataracts, Myopia (near-sightedness), Macular Degeneration, headaches, Chloasma (skin pigmentation), wrinkles, dry red eyes and more.
Exclusively distributed by Interworks Unlimited, Inc., the Konnet Care Vision Protective Shield is claimed to have the highest transparency available on the market so there isn't a visible film on your device. The Konnet Care Vision Protective Shield also delivers standard scratch, drop, and glare protection for devices, including iPhone 5, iPad, Galaxy, and others smartphones and tablets.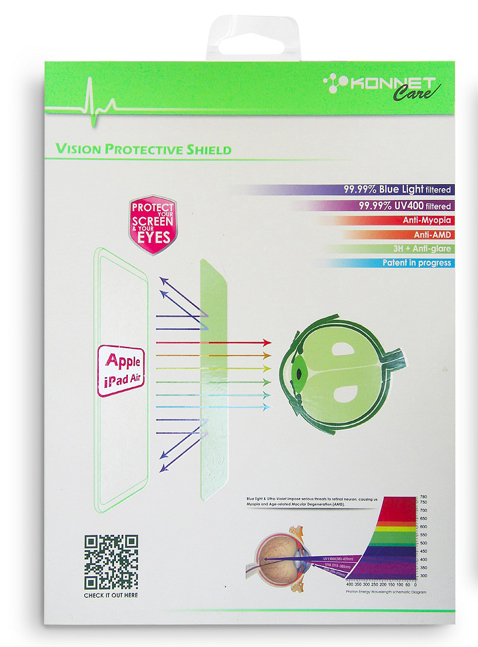 UV Protection — Far More Important than Anti-glare, Anti-scratch, or Even Tempered Glass
Professionals in the fields of light energy and vision have known for years about hazards that ultraviolet light presents to ocular health. With the prevalence of blue-light LED displays found in smartphones, tablets and other devices and with consumers using these devices longer and more frequently, scientists are studying the long term effects and are offering solutions for maintaining ocular health.
"The Vision Protective Shield is available to protect eyes from harmful UV emissions from the screens of all electronic devices. The Vision Protective Shield is far more important than anti-glare, anti-scratch, or even tempered glass, because you can always replace your phones screen, but you can never replace your eyes," says Eric Lu, President, Interworks. "Our shield also reduces glare and is actually softer to the eyes to look at. Even the lighting from my iPhone is not as intense as before."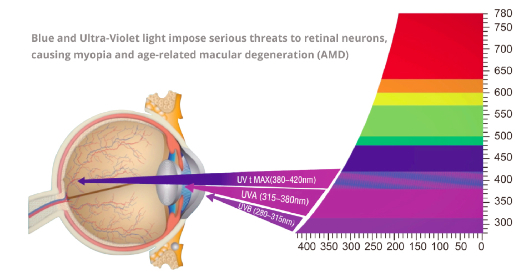 Vision Protection Shield Used in Education and Sports
Children, in particular, are at a high-risk to develop Myopia because of the extended use of smart devices in school and at home. Some 25% – 50% of children develop Myopia in American and European countries, with up to 80% of children from Asian countries developing near-sightedness. To combat this, schools such as Taiwan's Education and Science (in cooperation with the Ministry of Education) and Hong Kong International School have begun bundling the Vision Protection Shield on tablets used at school, with positive feedback from teachers and children alike. In addition to students, clear vision is also extremely important to athletes. Because of this, the entire NBA Hong Kong organization now uses the shield with all their LED devices. "I feel a big difference and my eyes are much more comfortable after using the Vision Protection Shield," comments Ritchie Lai, Vice President, Event Management, NBA Hong Kong.
See more info on the UV light hazards at:
http://www.ncbi.nlm.nih.gov/pmc/articles/PMC3081800/
Vision Protective Shield Features:
Filters out 99.99% of 380-400 nm UVt MAX emitted by the screens of mobile and computer devices.
Features advanced Patent-Pending UV Blue Light Deflection Technology.
Highest transparency.
Filters out light of various wavelengths.
Avoids lens mutations, can protect eyes from cataracts and Myopia.
Prevents blue light from harming the retina and avoids Macular Degeneration.
Prevents skin damage from Chloasma, freckles, and wrinkles stimulated by UVt Max.
Scratch and drop resistant protection for displays.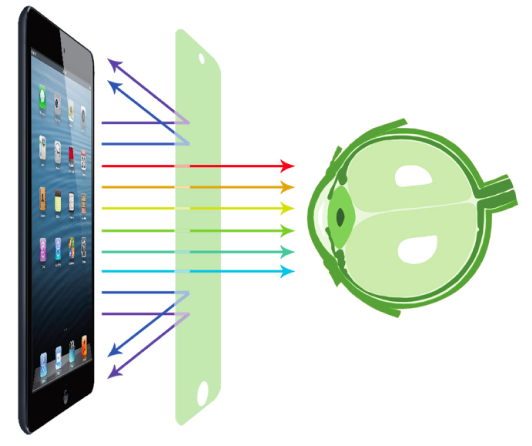 Perfectly cut to fit different screen sizes. Models available for most phones and tablets.
Easy to apply.
Model Pricing:
-iPhone and other smartphones: $19.99
-iPad Air, iPad 1, 2, 3 and any 10-inch+ tablets: $29.99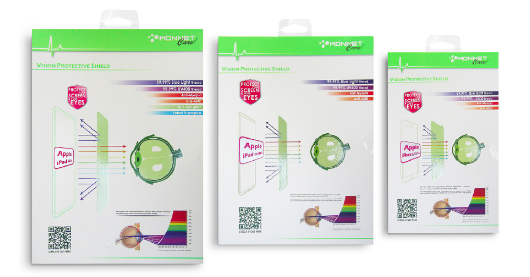 -iPad mini and 7 to 8.9-inch tablets: $24.99
-Samsung Galaxy Note series: $19.99
-Samsung Galaxy Tablet series, 7-inch & 8.9-inch: $24.99, 10-inch: $29.99
-Sony Tablet series, 7-inch & 8.9-inch: $24.99, 10-inch: $29.99
-Kindle Fire HD 7-inch & 8.9-inch: $24.99
-Kindle Fire HDX 7-inch & 8.9-inch: $24.99
Priced at $19.99 for smartphones, $24.99 for tablets 7-inch to 8-inch and $29.99 for tablets over 10-inches, the Konnet Care Vision
Protection Shield is available immediately from Amazon and AmazingStuffShop.com at:
http://www.amazingstuffshop.com/category-s/1858.htm
and
http://www.opensky.com/interworks-usa/product/vision-protective-shield-samsung-galaxy-note-8-0 for Apple iPhone series, Apple iPad series, Samsung Galaxy S series, Samsung Galaxy Note series, Samsung Galaxy Tablet series, Sony smartphone series, Sony Tablet series, HTC smartphone series, LG smartphone series, Kindle Fire HD 7 & 8.9, and Kindle Fire HDX 7 & 8.9.
For more information, see the website:
http://www.interworks-usa.com
Facebook:
https://www.facebook.com/InterworksUnlimited
Twitter:
https://twitter.com/InterworksUSA