If you use your MacBook as a workhorse desktop substitute, as many of us do, a laptop stand combined with an external keyboard and pointing device are pretty much obligatory if you want to avoid neck strain and perhaps lasting injury.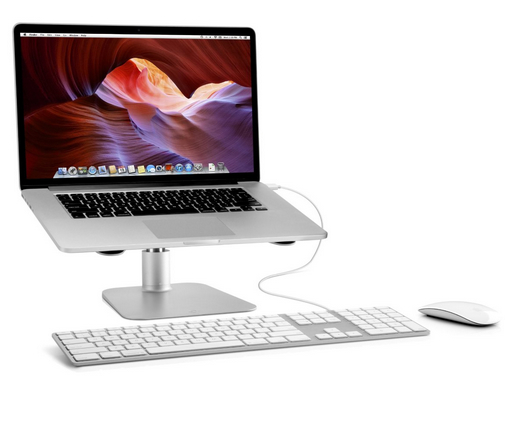 Laptop stands range from simple to complex. Personally, I mostly use a simple wooden platform I made myself to elevate my MacBook Air to comfortable viewing height. However there are more elegant alternatives.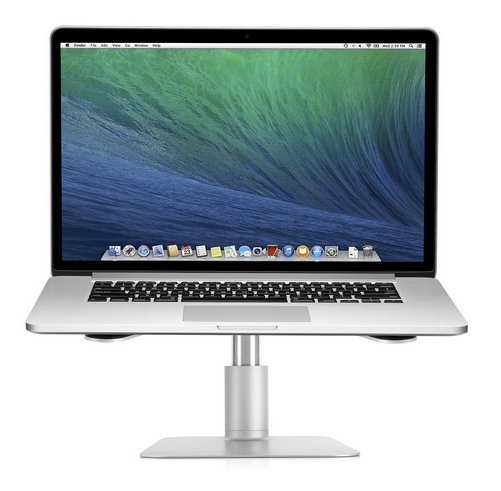 A particularly nice design is the Twelve South HiRise Adjustable stand for MacBook, which raises your MacBook to a to your ideal ergonomic viewing height, and/or aligns it with an external display to create a versatile dual-screen workstation.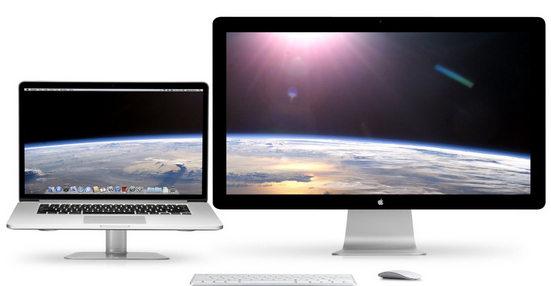 The HiRise's rear support piston easily adjusts the height of your MacBook up to 6 inches not only for better ergonomics, but also improved convective airflow for more efficient cooling and quieter performance thanks to less cooling fan activity.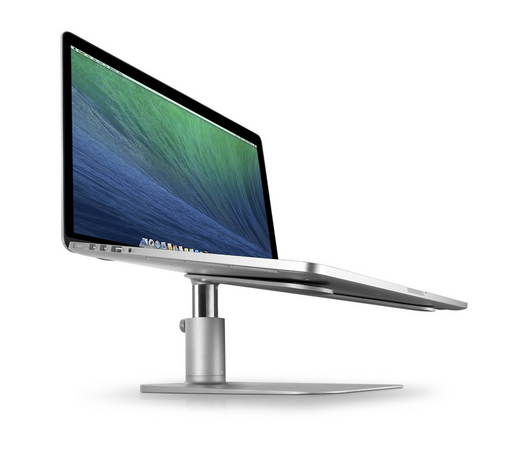 The HiRise Stand's non-slip arms can hold all current MacBooks – from the 11-inch Air to the 15-inch Pro.
The stand's aluminum construction harmonizes nicely with Apple's MacBooks, and ensures a sturdy stance, while Teflon rails on the device's bottom protect de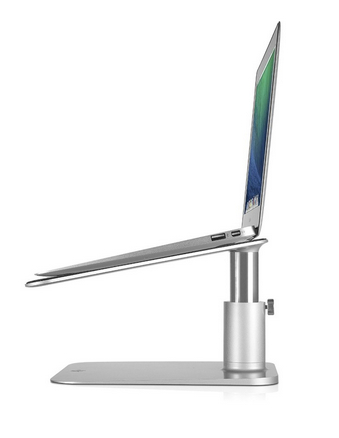 sk or tabletop surfaces.
The Twelve South HiRise Adjustable stand for MacBook is available for $69.99 from DataVision Computer Video via Amazon.com.
For more information, visit:
http://amzn.to/1zZLRVt