Austin, Texas based mobile business and productivity app developer LightArrow, Inc. has announced Pro.Calendar, a powerful and intuitive calendar app with eight versatile calendar options including patent-pending "Time Ribbon" views for iPhone, iPad and iPod touch. Designed for busy entrepreneurs, small business owners, parents, students, GTD enthusiasts and anyone else who wants to stay organized and on top of their daily schedule, Pro.Calendar organizes work and life events, such as appointments, tasks, todos, reminders, health, fitness and more.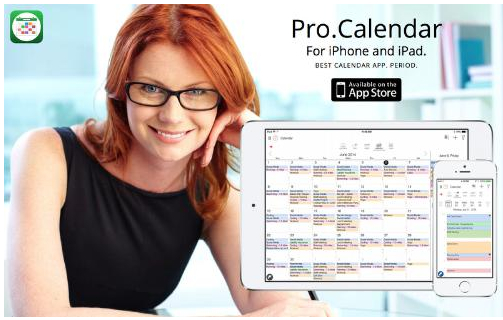 "The calendar is what every productive person lives by. As expected there are several popular calendar apps in the App Store" says Adi Mishra, Founder and CEO at LightArrow. "Going beyond just appointments, Pro.Calendar redefines the calendar app by bringing together every possible time-relevant topic into one unified app, and you can see it all in eight different ways."
Pro.Calendar is the "calendar edition" of LightArrow's LifeTopix app. It includes all popular calendar relevant topics such as project management, events, travel, health, notes and media and allows additional topics to be purchased through in-app purchases for managing shopping lists, contacts, finances, assets, education, passwords, email feeds, Evernote® feeds and Twitter and Facebook feeds.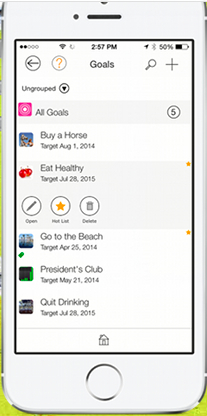 Specific built-in features include:
– Day, Week, Month, Year and List (Agenda) views with alternative view options.
– Time Ribbon view options for Day, Week and Month views.
– Calendar support for Google, iCloud, Yahoo and all calendars that iOS devices support.
– Personalization with configurable defaults.
– Integration with todo lists, calendar events and reminders from iOS devices.
– One-tap conversion of iOS Calendar and Reminder items into actionable items in the app.
– Custom views through calendar and item filtering.
– Fast switching between calendar views.
– Easy calendar event and item entry.
– Dark, light and colorful theme selections.
– Project and task management.
– Goal, health and fitness management.
– Travel management.
– Integrated CRM and Social Inbox features available as in-app purchases.
– Additional integrated topics available as in-app purchases.
– Notes and files management with drawing and handwriting included.
– Association of notes from Evernote and Toodledo to Pro.Calendar projects, trips and goals.
– Association of tasks from Asana and Google Drive to Pro.Calendar projects and goals.
– Association of files from Dropbox, Box, OneDrive (SkyDrive) and Google Drive to Pro.Calendar projects, goals, events and other items.
– Instantly share and collaborate on items such as tasks through email.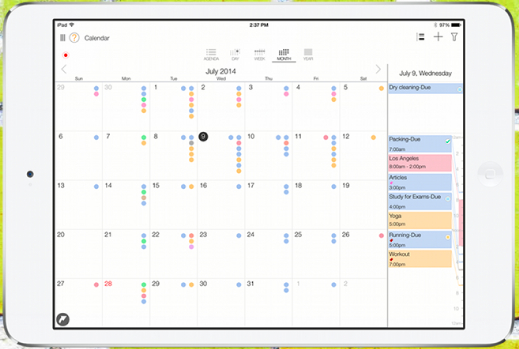 LightArrow built Pro.Calendar on the iOS and Mac-based LightArrow App Engine 8.1, which provides a common set of functionality across LightArrow apps with enterprise class common technologies and cloud integrations for its entire line of apps. The LightArrow App Engine has over four years of development and constant improvements with feedback from a 120,000+ user base.
System Requirements:
The app requires iOS 6.0 or later and is optimized for the iPad and iPhone 5 with iOS 7.
Pro.Calendar is available from the Apple App Store for US 3.99. As a universal app, a single purchase entitles the buyer to use this top productivity app on their iPhone, iPad, and iPod touch. '
App Store:
https://itunes.apple.com/us/app/lightarrow/id863952647
For more information, visit:
http://www.lightarrow.com