Alternative iOS Web Browsers Cater To A Spectrum Of Needs And Tastes – The 'Book Mystique
A couple of weeks ago I posted a 'Book Mystique column about why other macOS web browsers than Chrome, Safari, and Firefox are worth considering — specifically Opera and newcomer Vivaldi.
There is an even wider selection if web browsers available for the iOS, but the dynamic is significantly different on the mobile OS, where Apple has never allowed third-party browsing engines. Third party browser developers for iOS are obliged to use Apple's WebKit engine, which gives Safari for iOS a significant advantage in that the Apple browser always has first access to the latest WebKit developments. Safari is also even more closely integrated with the iOS than the desktop version is with the macOS, and is the only default browser option allowed for iPhones and iPads.
Safari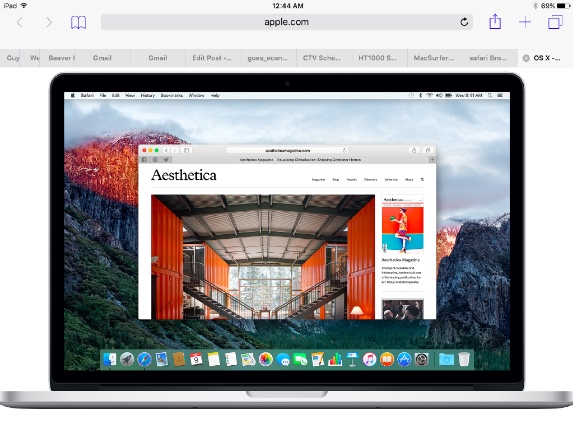 Consequently, Safari is pretty much a no-brainer choice for primary browser on iOS devices, which is not a bad thing as it's a pretty good browser, fast and stable with a decent feature set. I especially like the text and inline images only Reader feature, and the way the Bookmarks work. Aesthetically, I find the Safari interface — iOS or macOS — a bit bland-looking , but it's still a good, all-round browser on either platform.
However, even in iOS, Apple's browser isn't the be-all, end-all, and there is a bewildering variety of alternatives iOS browser alternatives on offer, most of them free.
Puffin
For speed, especially on slow networks, and well as something refreshingly different, check out Puffin. The Puffin browser routes incoming data through a cloud compression server to preprocess and compress web pages, which is a big part of what makes it faster, especially on older iOS hardware like the iPad 2, original iPad mini, and iPhone 4S.
But Puffin isn't just a fast one-trick pony. Its user interface looks and functions differently from the run of the mill in iOS browsers. I find it quite usable and an interesting change. All traffic from the Puffin app to Puffin server are encrypted, which protects from hackers, which the developers CloudMosa, Inc. say makes Puffin safe to use on public non-secure WiFi, unlike most browsers.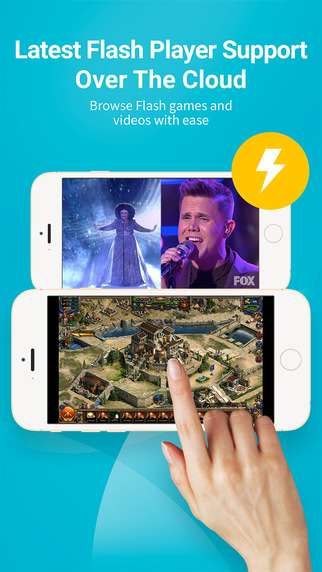 Puffin also supports Adobe Flash content other iOS browsers don't — again thanks to remote execution technology Flash Player 21 running on Puffin's cloud servers. Puffin can also now download files to your cloud drives. Because this happens cloud-to-cloud, downloading files is fast and won't consume any of your network bandwidth. Puffin Browser supports download-to-cloud for files up to 100MB ( 20MB files for Puffin Free and 1GB for Puffin Free with Premium Download).
There's also a virtual trackpad (mouse simulator).
The base version of Puffin is free. An enhanced feature Pro version sells for $3.99
App store free version:
https://itunes.apple.com/us/app/puffin-web-browser-free/id472937654?mt=8&ign-mpt=uo%3D4
Pro version:
https://itunes.apple.com/us/app/puffin-browser-pro/id406239138?mt=8
Diigo Browser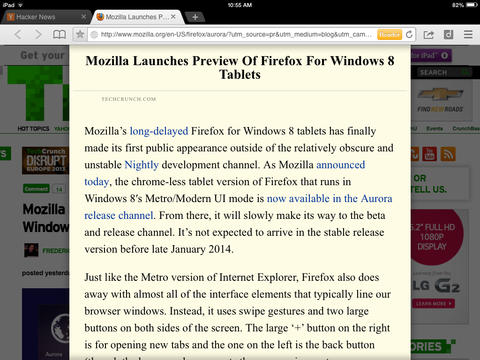 Another alternative iOS browser I use a lot, especially for research, is Diigo, which the developers say is inspired by Chrome's interface. Like Safari (but not Chrome), Diigo has a "Reader" feature. It's not quite as good as Safari's Reader, but it keeps me coming back. In other aspects, it's a fairly conventional web browser, with no real learning curve climbing necessary.
Diigo is free, and you can check it out at:
https://www.diigo.com
App Store:
https://itunes.apple.com/us/app/diigo-browser-chrome-like/id432838105?mt=8
Opera Mini
Given my longstanding admiration for Opera's desktop macOS/PC browser, I've been surprised that I don't like Opera Mini for iOS more than I do. Don't get me wrong. Opera Mini is a really good browser, fast and stable. It just doesn't share the "feel" of its desktop sibling. That said, I would probably use Opera Mini for the stuff I do with Diigo if it had a Reader feature.
Opera Mini now has a built-in ad blocker, and can save data, sync your bookmarks and Speed Dial across devices.
Opera Mini also compresses the size of images, video and text to reduce mobile data usage by up to 90%, make sites seem lighter and faster, meaning less data bandwidth on your monthly bill. Opera Mini's Video boost can also save tons of data on video and reduces buffering.
For more information, visit:
http://www.opera.com/mobile/mini
iTUnes Store:
https://itunes.apple.com/app/id363729560?mt=8&pt=341230&ct=ose_google_via_opera_com_mobile_mini_page
Chrome
Speaking of Chrome for iOS, I frequently use it as well, especially for the built-in Google Translate feature, and when opening content referred by Google's dedicated search app via the built-in link.
Chrome is a good, competent, stable browser on both Apple platfroms, but I don't find it compelling enough to use as my daily driver on either the Mac or iOS.
Chrome is free.
iTunes Store:
https://itunes.apple.com/ca/app/chrome-web-browser-by-google/id535886823?mt=8
Chinese developed Maxthon is another fast and capable alternative browser with an iOS version that works pretty much like Chrome but has a nicer interface. I really like the dark Gray on piano black address bar and keyboard appearance motif.
Maxthon Web Browser features include:
• Sync to the Cloud – Your bookmarks/favorites travel with you anywhere you go.
• Private browsing- Ability to browse the web without saving any browser history.
• Reader mode – Great reading experience with ad-filtering, perfect for reading news articles and stories.
• Amazing speed – Mobile web surfing lightning fast.
• Absolutely free, no advertisements
• Quick Access – Quick access of the best sites on the web.
• Download Manager – Makes it easy to sort, schedule and grab the downloads you need: wherever, whenever.
• Tab browsing – Powerful tab management that puts your mobile screen to maximum use.
The "Cloud" part of Maxthon Cloud Browser's name refers to its ability to save and sync key settings, content and features to your own private cloud across multiple platforms and other devices. Maxthon browser supports iOS, Mac, Windows, Android, Kindle Fire, Nook, and BlackBerry platforms.
In summary, this, fast, attractive hybrid from China is well worth downloading for a looksee,
iTunes Store:
https://itunes.apple.com/ca/app/maxthon-cloud-web-browser/id541052011?mt=8
Firefox
Firefox came late to the iOS. Its Open Source developers at Mozilla.org wanted to use a version of their Gecko browser engine, and Apple would not agree. The Mozilla folks finally relented and based its iOS version of Firefox on Apple's Webkit like all the other iOS browser choices.
Firefox for iOS features include:
Search Intelligently & Get There Faster
• Firefox anticipates your needs and intuitively provides multiple suggested and previously searched results across your favorite search engines – every time.
• Easily access shortcuts to search providers
Browse Privately
• Your personal information belongs to you. In Private Browsing mode, Firefox won't remember any of your history or cookies, but new bookmarks will be saved.
• Delete your browsing history, passwords and more in a single tap.
• Choose the private data you want to remove.
**iOS 9 required for Private Browsing mode**
Sync Firefox Across Your Devices
• With a Firefox Account, access your history, bookmarks and open tabs from your desktop on your smartphone and tablet.
• Firefox can also remember your passwords across devices so you don't have to.
Intuitive Visual Tabs
• Intuitive visual and numbered tabs easily let you find content for future reference.
• Open as many tabs as you like without losing track of your open Web pages.
Easy Access To Your Top Sites
• Spend your time reading your favorites sites instead of looking for them.
Like Chrome, Firefox brings a good mainstream browser experience to the iOS. Its unorthodox handling of bookmarks and tabs may or may not appeal, but it's worth checking out.
Firefox for iOS is free.
For more information, visit:
https://www.mozilla.org/en-US/firefox/ios/
iTunes Store:
https://itunes.apple.com/ca/app/firefox-web-browser/id989804926?mt=8
There are many more alternative browsers  for the iOS on the App Store, but I've focused on ones I've used regularly or at least fairly extensively in this column. There is no "best" browser on any platform. It's a matter of what appeals to you and best seres your browsing needs. iOS developers have given us plenty of choice.