Razer Introduces World's First Mecha-Membrane Keyboard Technology
Razer, specialists in connected devices and software for gamers, has announced the Razer Ornata line of gaming keyboards featuring Razer Mecha-Membrane technology, a hybrid of membrane and mechanical keyboard features. The technology is designed to combine the most desirable traits of membrane rubber dome keyswitch design with the benefits of mechanical keyboard technology to deliver both a soft, cushioned touch and a crisp, tactile click with each keystroke.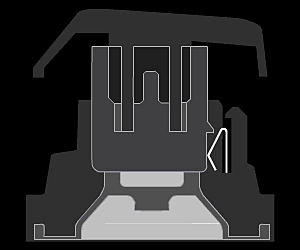 Traditionally, users choose membrane rubber dome keyboards for comfort, but their soft cushioned touch fails to deliver accurate tactility due to their mushy feel and lack of actuation contro. Mechanical switches are favored for fast actuations and distinct tactile feedback, but cause fatigue during extended keyboard sessions. The Razer Mecha-Membrane is a unique mid-height keycap hybrid that provides a comfortable and efficient typing experience unlike any key type on the market.
The patent pending Mecha-Membrane technology combines the best of both worlds by providing a soft cushioned touch along with a crisp tactile click in a mid-height keycap architecture designed to reduce the time it takes for your actions to register and ensure that every command is executed instantly.
"The Razer Mecha-Membrane is the result of years of research and development that weve dedicated to build the best keyboards for gamers," says Min-Liang Tan, Razer co-founder and CEO. "When we moved to our own Razer Mechanical Switches in our production lines, we were excited to learn from real-use scenarios and apply that knowledge to perfect other technologies. The Razer Ornata is a great example of how our engineers can use feedback to innovate something truly amazing for gamers, in this case a solution that melds two seemingly disparate keyboard technologies for a phenomenal experience."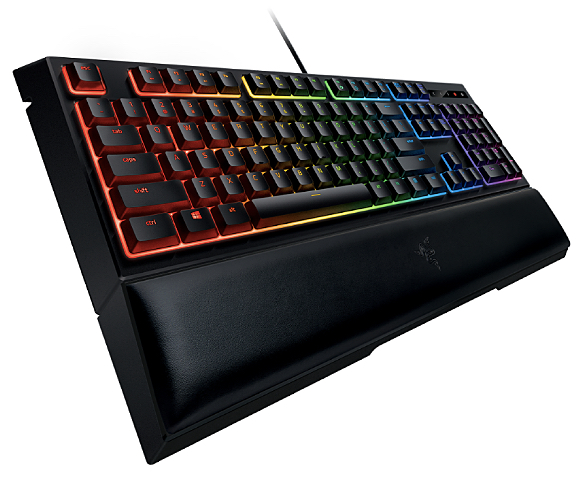 The Razer Ornata Chroma features individually backlit keys that are powered by Razer Chroma technology, which unlocks customizable lighting features that can be synced across devices. Gamers can choose from 16.8 million colors and a variety of effects. Custom settings can be created using the Razer Synapse software platform and shared with millions of other Razer software users via the Razer Chroma Workshop. In-game Razer Chroma lighting profiles are also integrated into popular game titles, including Overwatch, "Call of Duty: Black Ops III," "Blade and Soul" and more. These profiles can display tutorials, in-game actions and more.
Also included in the Razer Ornata package is a detachable ergonomic wrist rest that is magnetically held in place to make it easily removable for smaller work and gaming spaces.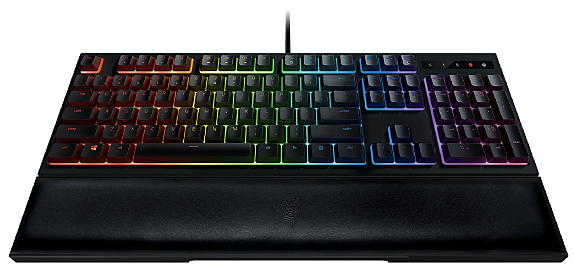 An alternate version of the Razer Ornata with monochrome green backlighting will be available as well. It will have ability to display dynamic lighting effects via Razer Synapse.
The Razer Ornata Chroma and Razer Ornata are available for pre-order now from http://RazerStore.com. For more information, visit http://www.razerzone.com/razerzone.com/ornata-chroma
Razer Ornata Chroma
Price: U.S. $99.99
Availability: http://Razerzone.com Immediate
Worldwide: October 2016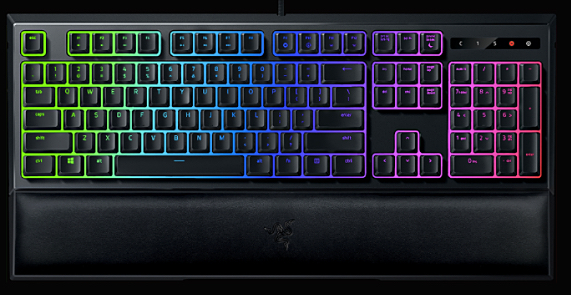 Product features:
– Razer Mecha-Membrane Technology
– Mid-height keycaps
– Razer Chroma backlighting
– Ergonomic wrist rest
– Razer Synapse enabled
– Fully programmable keys with on the fly macro recording
– 10-key roll over
– Dedicated Gaming Mode
– Anti-ghosting capability for up to 10 simultaneous key presses
Approximate size:
Length: 463 mm / 18.22 in
Width: 154 mm / 6.06 in
Height: 31 mm / 1.22 in
Approximate weight: 950 g / 2.1 lbs
Razer Ornata
Price: U.S. $79.99
Availability: http://Razerzone.com Immediate
Worldwide: October 2016
Product features:
– Razer Mecha-Membrane Technology
– Mid-height keycaps
– Individually backlit keys
– Ergonomic wrist rest
– Razer Synapse enabled
– Fully programmable keys with on the fly macro recording
– 10-key roll over
– Dedicated Gaming Mode
– Anti-ghosting capability for up to 10 simultaneous key presses
– Approximate size:
Length: 463 mm / 18.22 in
Width: 154 mm / 6.06 in
Height: 31 mm / 1.22 in
– Approximate weight: 950 g / 2.1 lbs
Source: Razer