Last Week's Big Apple News That Most Of Us Missed – The 'Book Mystique
A tip of the hat to veteran Windows blogger and pundit Paul Thurrott for noticing and reporting an unheralded development last Wednesday that most of the Apple oriented press either missed or didn't deem worthy of reporting.
Thurrott maintains that the biggest news out of Cupertino last week wasn't the iPhone 7 or the upgraded Apple Watch, but rather a silent but major development in iPad space, namely some significant price cuts and basic specification upgrades."This is a big deal," he observes. I don't disagree. There were no major surprises in the iPhone 7/ iPhone 7 Plus announcements, except perhaps the dual wideangle/telephoto cameras on the Plus, and the Apple watch remains and will continue to remain a niche product and status symbol for well-heeled users. The iPad changes represent a rare Apple climb-down on pricing, which unlike the iPhone and Watch announcements, was an unexpected strategic move.
Thurrott expresses amazement that Apple, on a day when "it had the entire world as a captive audience, and was guaranteed free press, it opted to simply ignore the fact that was updating all of its iPad models in some way," and "couldn't devote even five minutes to one of its core products on such a day." I suspect the explanation is to be found in that Apple didn't want to draw attention to its need to lower prices on a product for competitive reasons "like a normal company" as Thurrott puts it.
Whatever the reason, the value-enhancement is welcome news to iPad fans present and prospective. I agree with Thurrott that even with the price cuts and spec-upgrades, iPads are still expensive compared with their Android and Windows market rivals, although I would say some of that disparity is justified by Apple's customary top-tier engineering, materials, and build quality, but iPad sales have continued to decline.
Strategy Analytics' Tablet & Touchscreen Strategies Research Director Peter King observed last week in a press release that Apple's iPad sales have dropped for nine straight quarters now due to average consumers (ie: the mass market) perceiving little need to pay Apple's premium prices to upgrade their 'good enough' tablets to the latest and greatest models, at least partly explaining why Apple iOS shipments came in at 10.3 million iPads in Q1 2016, leaving it with a worldwide market share of 22% of the tablet market in the quarter, marking a decline of 19% annually and 36% sequentially on low seasonality following the Q4 holidays.
Paul Thurrott observes that the 256 GB versions of both the 12.9-inch and 9.7-inch iPad Pro models both now sell for $100 less than they had been previously, while the 128 GB versions are on offer for $50 less. However, he thinks it even more impressive that Apple has doubled the base data storage spec. on all iPad models — mini, Air, and Pro — that came with less than 256 GB of storage — with no price increases. That, he says, effectively amounts to the biggest price cut the iPad has ever received, and the ridiculous 16 GB iPad base specification is mercifully now history at last, replaced by a functionally useful (for light duty) 32 GB as the new base storage capacity. The 64 GB upgrade I have in my iPad Air 2 is also gone, with 128 GB now the intermediate iPad storage spec.
Whichever iPad (likely a 9.7-inch Pro) I choose for my next tablet upgrade, I'll be saving money compared with the former status quo — especially welcome for those of us who live in countries whose local currency exchange rates have been slipping relative to the US greenback. On the downside, if you're in the hunt for a new iPad in the near future (I'm not, since my Air 2 is still a very serviceable less than two years old), this price restructuring likely means it will be March 2017 at the earliest before we see new iPad models powered by the four-core A10 Fusion system-on-chip used in the iPhone 7.
Speaking of which, based on what's really new, the iPhone 7 should probably be called the iPhone 6ss. The 7 brings some solid updates, but when your marquee new feature is something that you've removed, it gives one pause to wonder if Apple is experiencing a creativity block.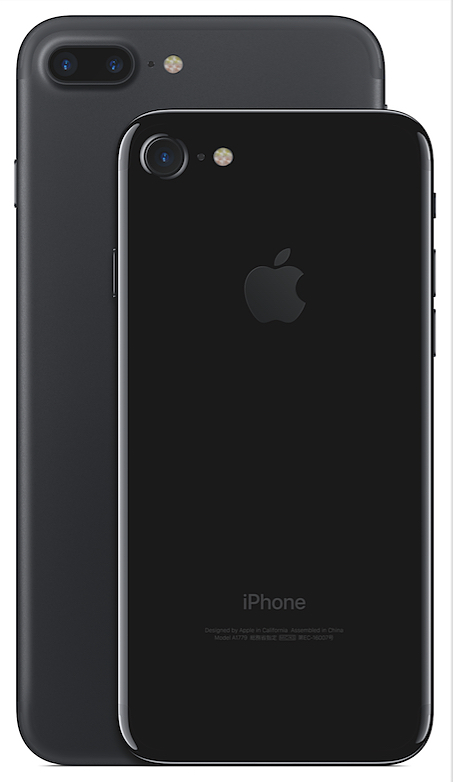 Not that there's anything wrong with the iPhone 7, which will be getting a schadenfreude sales boost from Samsung's Galaxy Note 7 spontaneously combusting battery debacle. I also like the new black livery options, especially the glossy Jet Black, which I hope will eventually be offered on iPads and MacBooks as well. Also very cool is the aforementioned two-lens camera in the iPhone 7 Plus, although I'm conflicted there because I prefer smaller smartphones. However, the iPhone 7 still gets a 12-megapixel camera with optical image stabilization and a larger /f1.8 aperture 6-element lens which will especially enhance low-light photography quality, with wider color capture providing more vibrant color and more detail. Better dust and water resistance is also an indisputably good thing, but note well that it's water RESISTANT — not water PROOF.
A new solid-state Home button on iPhone 7 is a solid innovation, removing a major electromechanical throwback on what has been a mainly and increasingly solid-state device.
The A10 SoC's integrated graphics processor performance is also powerful, Apple claiming it runs up to three times faster than the iPhone 6's IGPU at as little as half the power. Who would argue with that? Likewise the stereo speakers claimed to be twice as loud as the iPhone 6's speakers, with increased dynamic range of sound.
Photo Courtesy Apple
I'm not, however, enchanted by elimination of the earphone or headphone jack in favor of wireless AirPods. As a practical consideration, those $159 wireless earbuds are going to be so easily lost or misplaced. Aside from that issue, I'm not happy about adding another invisible fog of electronic radiation that surrounds most of us these days — Wi-Fi, cell data, Bluetooth, wireless mice and keyboards, portable landline phones, and now AirPods. At least Apple is bundling EarPods with a Lightning connector and a 3.5 mm headphone jack adapter that allows customers to use their old headphones and accessories.
Whether the new and upgraded features are enough to entice upgrading is a subjective judgment call. Those who opt for an iPhone 7 or 7 Plus will have the best iPhone yet. However, the tenth anniversary model rumored for next year is predicted to be freshly imagined, hopefully to prove Apple is still capable of making creative concepts materialize.