China-based startup Yostand (meaning 'your stand'), has announced the launch of its Indigogo campaign for their newly awaited iStand7. This product is a one of a kind iPhone battery case that offers a plethora of features. It is designed specifically for the iPhone 6 and 7 (excluding 6 plus). The updated iStand is a portable dock that comes with a wireless charger, MFi charger, and 3.5mm headphone adaptor along with abilities to position your phone vertically or horizontally. With this smart display, users get the full iPhone experience while staying hooked up with the latest features.
iStand7 Gives you Options
iStand7 is a portable dock, MFi charger, 3.5mm headphone adapter, wireless charger & a handy stand.
iStand7, as the name suggests, comprises a handy desktop stand for your phone as well as an additional rechargeable 3000mAh powerbank which extends your battery life by a third and the case also includes an optional 3.5mm headphone adapter and MFi wireless charging.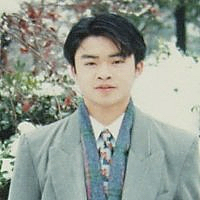 Yostand CEO George Jiang said, "We don't want to know what goes in your ears. That's a personal choice and we decided to give you back the choice." By restoring the optional 3.5 mm headphone jack, users can choose from any type of ear/headphones. The iStand7 doesn't want to limit your listening abilities. Also, this iPhone 7 gadget exclusively lets you charge your phone and listen to music at the same time! This feature is unavailable from outside competitors. "When we first heard that Apple was releasing the iPhone 7 without a headphone socket we knew we had to do something. Apple are great innovators and in the future who knows, maybe all devices will become like this, but the truth is I love my headphones and I know I am not alone."
iStand7 is Built to Last
iStand7 comes with an additional battery of over 3000mAh in power. This translates into keeping your phone on for three times the average length. There is also an optional wireless charger and the choice of Qi compatibility. But if you don't need the fancy stuff, it comes with a standard lightning port for basic charging needs. The durable impact-resistant material protects the phone from wear and tear while using a raised bezel to absorb contact. So not only is it your phone's personal body guard but lets you choose how to place your phone for optimal viewing pleasure. This dock is perfect for facetiming, streaming videos, messaging and capturing live/photo imaging.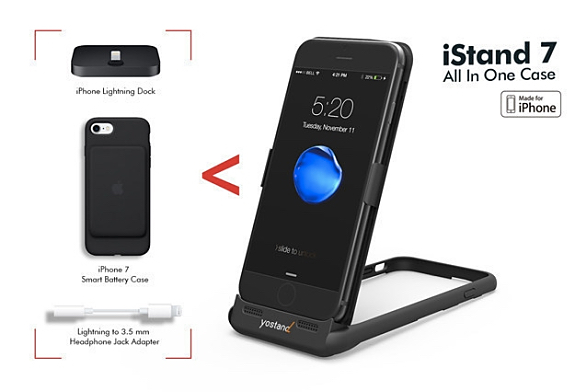 Slim iStand 7 Battery Case Combines with Dock and 3.5mm Headphone Jack. All in all, iStand7 is a portable dock, MFi charger, 3.5mm headphone adapter, wireless charger & a handy stand.
iStand7 is a Bang for your Buck
With average prices from competitors around $80 for similar products, Yostand wanted to keep this device affordable so it would be readily available for the average user. iStand7 is budget-friendly with the basic version priced at $39 for early contributors. The iStand7 Audio comes with an additional 3.5mm headphone socket for $54 and the iStand7 Pro has the additional MFi wireless charger for $79. They are aiming to meet their fixed goal of $6,000 and plan to start shipping out stands to contributors early next year. If you're ready to improve your iPhone experience, contribute to their campaign by clicking here now
Video:
https://www.youtube.com/watch?v=6JJnxGB5b6s&feature=youtu.be
Source: Yostand