Duet is the first app that allows you to use your iDevice as an extra display for your Mac using the Lightning or 30-pin cable. The Duet app, developed by a team of ex-Apple engineers, turns your iPad or iPhone into a second display delivering a retina display at 60 frames per second with zero lag.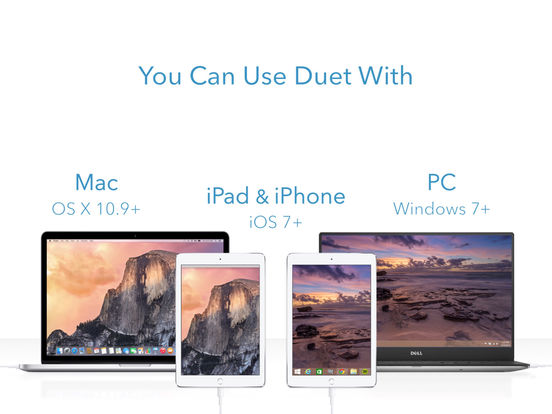 Be twice as productive by multitasking with two screens. An additional display reportedly increases productivity by up to 48%. And for those who travel, have a portable way to stay productive.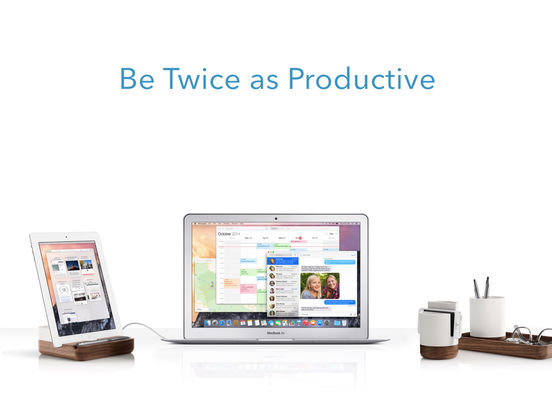 To get started, plug your iPad into your desktop using your charging cable. The free Duet desktop app will automatically detect your device, and transform it into a high performance touchscreen display.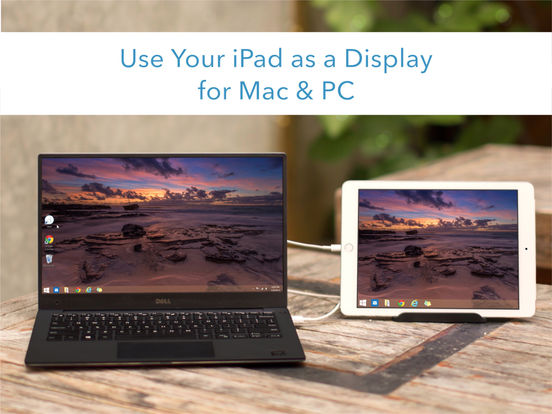 There's no need to worry about unreliable Wi-Fi, laggy performance, pixelated screens or managing network passwords.
Interact with Mac and PC like never before, with touch and gestures, including two-finger scrolling, pan and zoom.
And with the latest release, you can even add a touch bar to any iPad with any Mac. Just connect to a Mac running Sierra 10.12.2 and enable the feature in Duet's menu bar settings.
With Duet Pro, you can turn your iPad and Apple Pencil into a professional graphics tablet. Duet's developers have re-engineered their rendering algorithms for ultra-responsive drawing, optimized specifically for designers, illustrators and artists.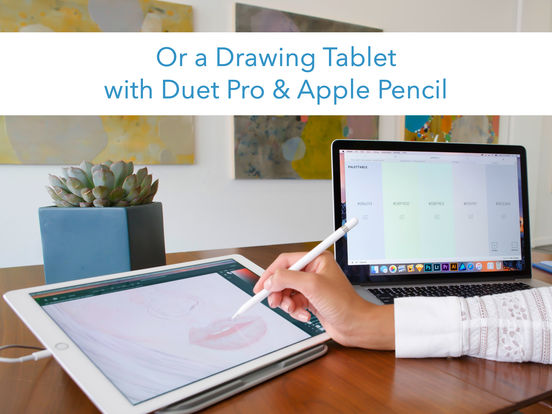 Duet Pro also unlocks pressure and tilt sensitivity, hover, palm rejection, and more to seamlessly draw in the most powerful programs for professionals. Get precise control in Photoshop, Corel Painter, Lightroom, ToonBoom, Illustrator, Manga Studio and more.
The iOS  Duet Display app is currently on sale for $9.99, 50 percent off the regular price of $19.99.
Compatibility:
Requires iOS 8.0 or later.
Compatible with iPhone, iPad, and iPod touch.
App Store:
https://itunes.apple.com/us/app/duet-display/id935754064?mt=8
For more information, visit:
https://www.duetdisplay.com/
Sources: Duet Inc., Apple iTunes Store