OtterBox is expanding the modular uniVERSE Case System with new accessory partners and cases for iPad Air 2 and iPad Pro 9.7-inch.
The uniVERSE Case System, a CES 2017 Innovation Award honoree, combines OtterBox protection with a modular platform to expand iPhone and iPad features.1 On iPad, the uniVERSE case boasts even more connection points, including two slotted rails that connect to a variety of modules, a new center connection point for mounting accessories and a removable spine where keyboards can be easily attached.
"OtterBox developed uniVERSE to bring together industry leaders and cutting-edge innovators, building a diverse mobile ecosystem," said OtterBox CEO Jim Parke. "With cases and accessories launching for iPad and the addition of more than a dozen new accessory partners, the uniVERSE Case System is showing how customized mobile devices can truly be."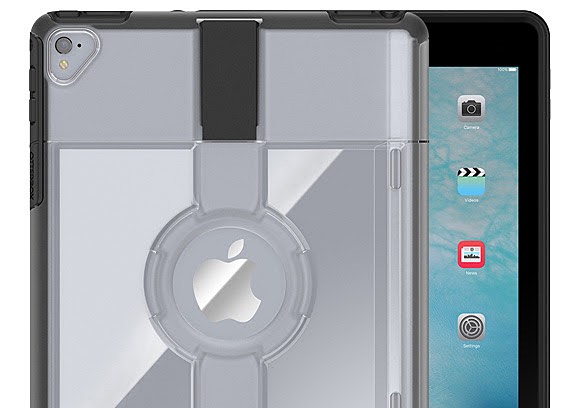 Partnering with experts across a variety of mobile accessory fields, OtterBox uniVERSE Case System creates a customizable experience for consumers and businesses. Find iPad more readily with a Bluetooth tracker, make more precise measurements with a laser measurement tool or add a full keyboard.
The uniVERSE Case System is available now for iPhone 6/6s, iPhone 6/6s Plus, iPhone 7, iPhone 7 Plus at otterbox.com, and coming soon for iPad Air 2 and iPad Pro 9.7″. For availability on new module accessories, visit http://otterbox.com/universe-case-system.
For more information, visit:
http://www.otterbox.com
Notes:
1 uniVERSE case is NOT protective against water. Will provide added protection against bumps, drops and shock.
2 Source: The NPD Group/Retail Tracking Service: Cell Phone Device Protection/Units Sold 1/2012 – 7/2016
Source: OtterBox: