Features of the New Kensington BlackBelt Rugged Case for iPad 9.7″ include:
• Drop Test Certified (MIL-STD 810G) provides Military-Grade Protection with a defensive rugged body designed to meet the U.S. Department of Defense MIL-STD-810G testing protocols for drop impact.
• Infinitely Variable Kick Stand is adaptable and increases comfort by reducing additional strain on the eyes, neck or wrists.
• Integrated Silicone Hand Strap provides a worry-free convenient way to collaborate while incorporating mobility into the iPad.
• Asset Tagging Area allows users to quickly identify their devices when lost or misplaced in the classroom or other types of collaborative environments.
• Easy Access to All Ports and Buttons allows for protection that does not hamper the ability to use all cables, headphones and other accessories.
• Easy to Install Screen Protector provides screen protection in all types of circumstances.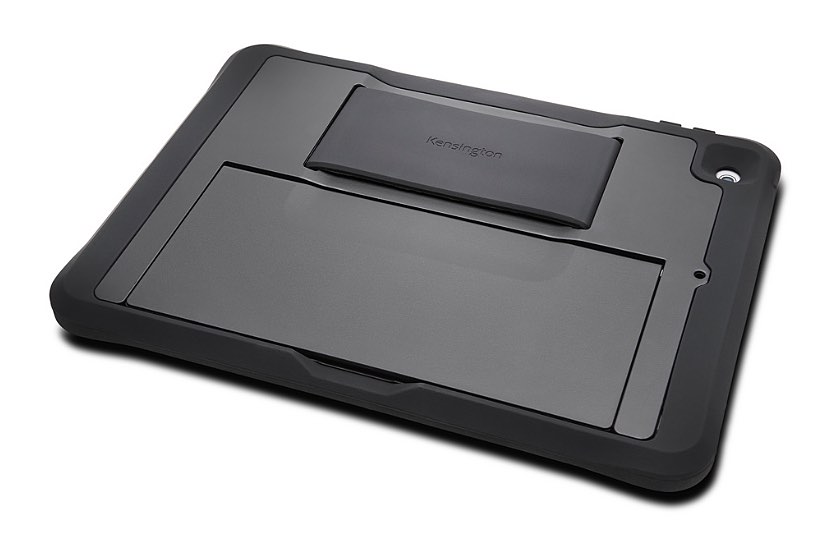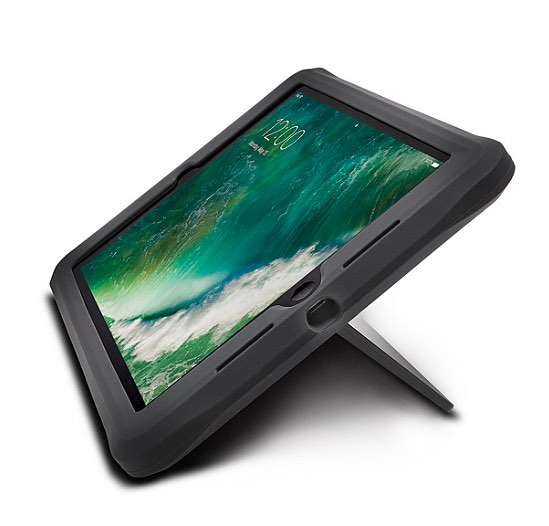 "The iPad offers both the performance and portability that make it ideal for use in collaborative environments," said Ada Yang, Senior Global Product Manager, Kensington. "Users need a way to protect their valuable mobile investments from damage that can result from accidents. Designed specifically for the iPad 9.7″, the BlackBelt Rugged Case surrounds the tablet with textured rubber to create a non-slip grip for all surfaces. Using a hand strap reduces the chances of accidental drops, and makes the iPad convenient and easy to carry. Alternatively, the kickstand feature allows users to place the iPad at any number of angles to suit their needs in a more stationary environment. These features and more, not only help protect the iPad, but extend its adaptability so that users can work more productively and worry-free."
The Kensington BlackBelt Rugged Case for iPad 9.7 price is $59.99
For more information, visit:
http://goo.gl/WL1UBY #ProfessionalsChoice
Source: Kensington Computer Products Group