Epson America, Inc. has announced its newest additions to its Supertank line of cartridge-free EcoTank printers, including three new Expression EcoTank home models and two new WorkForce EcoTank printers for the small medium business market. Additionally, Epson introduced two new printers to its EcoTank portfolio Expression Premium which offer a five-color ink system for improved photo and document print quality. All seven models offer a new industrial design featuring integrated ink tanks with uniquely keyed auto-stop ink bottles for easy filling of each color.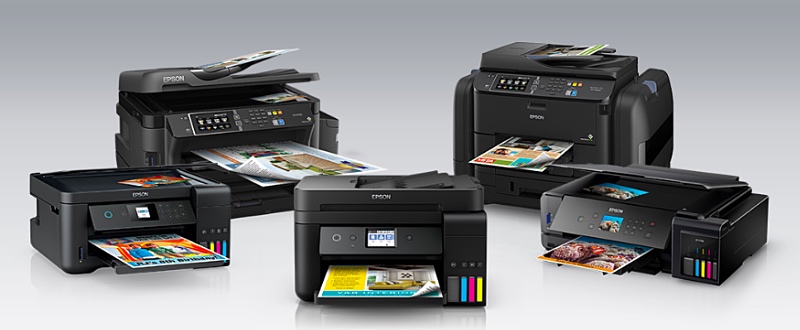 The integrated ink tanks are positioned in the front of each EcoTank printer rather than on the side for a simpler user experience and improved design, delivering cartridge-free printing with easy-to-fill, supersized ink tanks. The new auto-stop ink bottles feature a unique spout and inlet design for each color to prevent misfiling, and stops automatically when the tank is full. The EcoTank printers include up to two years of ink in the box , equivalent to about 30 ink cartridge sets.
"Supertank Printers revolutionized the printing experience when we first introduced the concept two years ago," said Nils Madden, marketing director, Consumer Marketing, Epson America. "We have taken customer feedback into account and improved the hardware design, and added new features such as the uniquely keyed auto-stop ink bottles and the option for borderless printing to our new EcoTank printers. By enhancing performance and improving the customer experience, Epson continues to innovate and provide hassle-free printing at home and in the workplace."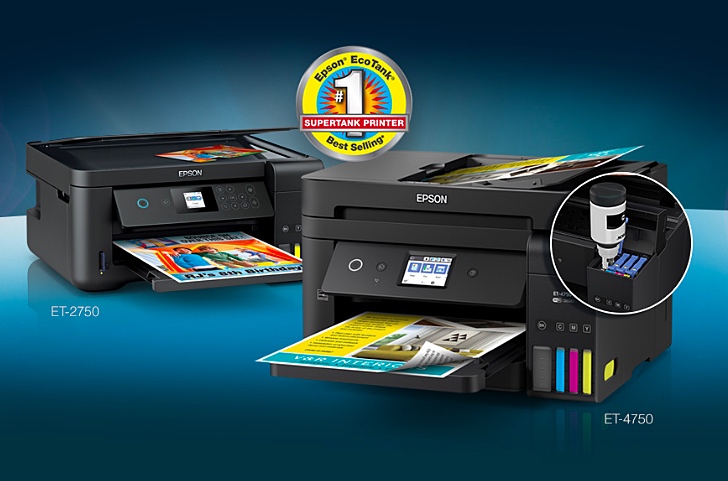 EcoTank printers can print thousands of pages of documents or photos before running out of ink3. Plus, low-cost replacement ink bottles provide savings of up to 80 percent on ink4. The more you print, the more you save.
The Expression ET-2750 ($299.99 MSRP), Expression ET-3700 ($370.00 MSRP), WorkForce ET-3750 ($399.99 MSRP), WorkForce ET-4750 ($499.99 MSRP), Expression Premium ET-7700 ($599.99), and Expression Premium ET-7750 ($699.99 MSRP) are now available through major computer, office and electronic retailers, and on the Epson store (http://www.epsonstore.com). The Expression ET-2700 ($279.99 MSRP) will be available online only.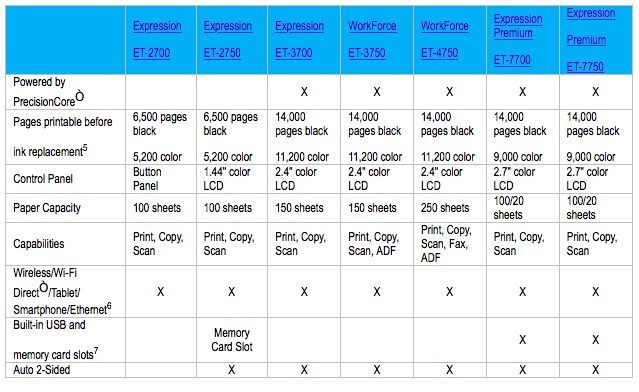 All seven printers feature a two-year limited warranty with registration8. For more information and availability, visit http://epson.com/ecotank.
Source: Epson