Cheap iPhone Alert! Apple's 2nd generation 64GB iPhone SE is on sale for only $50 at Boost Mobile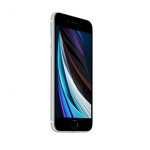 Boost Mobile has clearance 2nd generation 64GB iPhone SE models on sale for $50 with new lines of service. $40 Boost Mobile Unlimited Plan is required. Boost offers 30GB of premium data before speeds could be reduced in time of congestion. Order online, then pick a Boost Unlimited plan when the phone arrives. Boost Mobile is part of the newly expanded DISH network, and no annual contract is required.
Note that availability at Boost can vary, depending on color and configuration. Details are available at Boost Mobile.
For the latest prices and sales, keep an eye on our iPhone Price Tracker, updated daily.