Cyber Monday Sale: Apple AirPods for up to $100 off MSRP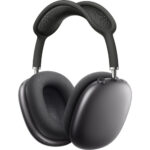 Looking for Apple AirPods, AirPods Pro, or AirPods Max this Cyber Monday? Look no further than our Apple AirPods Price Tracker. We track prices from 20+ Apple retailers and update the tracker continuously.
Black Friday and Cyber Monday 2022 sales have featured prices up to $50 off AirPods, $90 off AirPods Pro, and $100 off AirPods Max, depending on the model and retailer. Find your best sale price today.