MacPrices Columnist Charles W. Moore Passes Away After Long Battle With Illness
NEWS: 09.21.18-: Charles W. Moore (1951-2018), columnist at MacPrices, passed away this past Sunday, September 16 at home in rural Nova Scotia, a province in Canada, after fighting for years with his illness. He was 66 and would have turned 67 this coming Sunday.
Moore, who wrote "The 'Book Mystique" column for this website from 2011 until October of last year, when he had to take a leave of absence due to his medical issues, is a well known writer in the Mac webisphere penning a prolific number of columns across the internet from his early days starting out at MacTimes, then Low End Mac, to PowerBook Central, the now defunct sister site of MacPrices which were merged earlier this year. He also was a columnist and editor of the websites AppleLinks and MacOpinion (both appearing to be defunct).
In 2013, Moore decided to take a change of venue and delved into the topic of biotechnology serving as the technology editor for BioNews Services, an online publication dealing with cutting edge medical research, based in Texas. One of the highlights of his time there was an interview he conducted with Neil Bush, a businessman and investor who is one of the sons of 41st President of the United States, George H.W. Bush.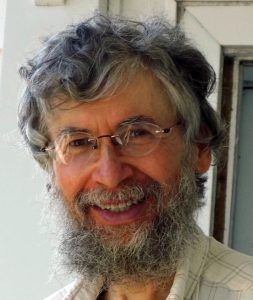 Earlier this year back in June, before the reason for his absence was not known yet, a plea was put out here on MacPrices as well as Low End Mac to readers and any family or friends for news or information on the whereabouts of Moore after his column on this website went silent for a number of months, eliciting concern by the writer of this column and the publisher of this site. Some of the Low End Mac website readers came forward to lend assistance in the search, using their amateur sleuthing skills to scour the web for clues from the trail of digital bread crumbs left behind by Moore whose online presence helped lead to — among other things, a direct hit on his home address, a satellite image of his house, and a cell phone or home phone number — in particular, a private email account which resulted in his wife Helen Moore taking notice and finally contacting that reader to share an update which revealed the reason for his mysterious absence.
On Tuesday, three months after the search for Moore ensued, Helen emailed this writer to share the somber news of his passing. She, along with his sister Elizabeth Sheppard, wrote this obituary on Monday which appeared Wednesday in two Canadian newspapers, the Chronicle Herald, published in the Nova Scotia province, and the Telegraph Journal, published in the province of New Brunswick, the latter where he worked as a weekly columnist for several years.
"We struggled all day yesterday to edit an obituary for Charles with contributions from many family members," said Helen on Tuesday. "I think he must have been looking down from paradise laughing at us. We are not writers!"
The following is a draft of the obituary that was published:
Moore, Charles William, 66, died peacefully after a lengthy illness at his home in Port Hilford NS in the loving care of his wife, Helen, on Sunday, September 16, 2018. Born in Fredericton, NB on September 23, 1951, son of the late Ersel F. Moore and Rev. Josephine (Kinley) Moore, Charles spent most of his childhood in Wolfville and Sherbrooke. He married Helen Durham of Spanish Point, Bermuda in 1974.
He worked for Halifax Cablevision and Stright-MacKay, Pictou, later establishing Barquentine Ventures to sell sailboats and yachting equipment. In 1982 he moved to Port Hilford and pursued a career as a writer. His first writing gig at age 20 was "Wheelin Around," a column in the Dalhousie Gazette. Charles was a regular print columnist for Atlantic Fisherman, The Guysborough Journal, and the NB Telegraph Journal as well as a frequent contributor to many other magazines, newspapers, and periodicals. He was an online columnist for several Macintosh computing sites as well as a syndicated writer of opinion pieces and a writer and editor for Texas-based Bionews Services, an online medical research publication.
Charles was a man of many passions: cars, sailboats, photography, guitars, cabinet making. He read widely and could draw from his acute memory to support enthusiastic debate. He was moderator of an online religion forum for many years. Charles had a penchant for conversation and friendship; his warmth and energy will be greatly missed. He lived and worked with chronic illness which forced his abrupt retirement a year ago.
Charles is survived by his wife, Helen, daughters, Haley (Christopher Melanson), Saint John, N.B. and Deirdre, Boston; sister, Elizabeth (Rev William) Sheppard; half brother, Philip Moore, Fredericton; niece, Rebekah (Dr Martin) McCallum; nephew, David Sheppard, other cousins, nephews, nieces and their families. He was predeceased by half brothers Craig, Hedley and Shirley Moore.
The funeral service will be held at St. Paul's Roman Catholic Church, Sherbrooke Saturday, September 22, 2018 at 2:00 p.m. with Fr. Lazarus Guria officiating; interment following in St Paul's Cemetery, Stillwater. A reception will follow at the Indian Harbour Lake & Jordanville Community Centre, H. MacDonald Loop (off Route 211).
Funeral arrangements are under the care of G.W. Giffin Funeral Home Ltd., 34 Main Street, Sherbrooke, NS. Online condolences may be offered at www.gwgiffin.com.
"Charles was the companion of my childhood and youth," said Sheppard. "From our vantage point, it was often true that we did not see him because he was upstairs writing. It is good to learn how much Charles was appreciated in his online world,""
Moore's bosses from past and present reacted to the passing of their fellow colleague and lent their sentiments on his work ethic and storied career.
Steve Hildreth, publisher of MacPrices, said, "Charles was a regular contributor at MacPrices, and we always enjoyed his unique viewpoint on Apple and its products. I was thrilled when Charles agreed to write about PowerBooks for PowerBook Central, then later about MacBooks and other Apple products here on MacPrices. His reviews were always detailed and to the point, and he was never shy about criticizing a product if it fell short of expectations. All of us here at MacPrices are saddened to hear of Charles's passing. We wish his family well."
Dan Knight, publisher of Low End Mac — Moore's former boss and long time colleague — said, "I don't know how Charles did it. He wrote about Macs and Apple for numerous sites over the years, covered sailing, wrote about religion, and later on medical technology. Charles and I worked together on the MacTimes Network before Low End Mac even had a domain of its own. It was a pleasure working with him on Low End Mac for nearly 15 years."
Mike Nace, executive editor of BioNews Services, said, "I met and began working with Charles in 2012 after launching the iPhone 5 News blog. For the first three years of the business at BioNews, Charles was our lead news writer, handling the biggest assignments and driving the most traffic to our sites through his stories. He remained active with us until late last year, contributing comprehensive news reports in spite of enduring pain and fatigue. We knew Charles to be an immensely talented, passionate, and thoughtful man who just seemed to master everything that he put his hands on. The team at BioNews is deeply saddened at the news of Charles's passing. He will be greatly missed."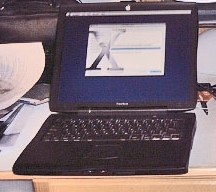 In 2007, while serving as news editor and columnist at Low End Mac — where he wrote the column "Miscellaneous Ramblings" from 1999 until 2012 and later wrote news roundups through 2013 — Moore was interviewed by a colleague, writer Tommy Thomas, who wrote a feature which gave readers a personal look behind his life outside of writing. In the interview, it was learned that his hobbies and interests besides the Mac — his favorite of the many that he owned was the PowerBook G3 model from 2000, also known by its internal product code name "Pismo," which he frequently used and referred to it as — included: reading, guitar (playing music from country to classical), automobiles, sailing, and photography. Asked what drew him to writing and captivated him, Moore said, "I guess it's a desire to communicate, also the need to make a living."
A very poignant and appropriate quote from Moore was when he was asked how he measured success:
"As a Christian, I affirm the principle that a life is properly lived with a focus on preparation for the next life— a paradigm that was also advanced by Plato. In here and now terms, being of service to others in ways small or more substantial would be my definition of success in life."
Readers of Charles W. Moore's column and fans of his writing can send donations in honor of his memory directly to the Canadian Red Cross. An online guest book for condolences as well as a web form for making donations has been setup for Moore and can be found at: www.gwgiffin.com/obituaries/128195.
_____
UPDATE: 09.22.18- Article was edited to include information about the computer used by the subject of the story as well as the inclusion of a new additional photo with an accompanying caption to illustrate it.