Do Slew Of New Product SKUs Within Target Suggest Forthcoming Announcements During March Apple Event?
NEWS: 03.02.20- A handful of new Target product SKUs (stock keeping units) recently found in the Minneapolis, Minnesota-based big box retailer's internal inventory system has raised some eyebrows among employees who noticed, in turn, fanning the winds of the Apple rumor mill circuit once word got out about the discovery, suggesting what may be forthcoming this Spring from the Cupertino, California-based tech giant at the company's expected March media event.
First reported on Twitter the weekend of February 22 by Jon Prosser, founder of Front Page Tech, the YouTube host tweeted out that multiple Target employees had reached out to him about a mysterious listing for an Apple product showing up in their systems and on UPC (universal product code) scanners.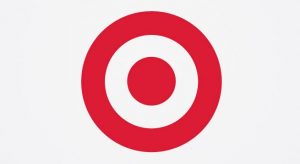 Being the tech analyst that he is, Prosser provided his thoughts on what these Target product SKUs could mean.
"I'm thinking 'Apple AirPods (X Generation)' is just a placeholder name in their system until the real thing is announced but…… 'AirPods X' would be pretty cool," tweeted the YouTube host.
What that, real thing, is — as Prosser noted in a previous tweet — are Apple's rumored over-the-ear "StudioPods" headphones which he predicted will launch soon, perhaps, this month.
"Another note: there are three SKUs listed for this product in their system, all at $399 – so we could be looking at three color options. Space grey, white, gold?" he added in another tweet.
**AD: Whatever new products are announced at the rumored Apple media event later this month, consult the price trackers on MacPrices for the lowest prices on any hardware or devices to be released (plus the latest deals and discounts on any discontinued merchandise or previous generation models).
Speaking of three SKUs, Macworld magazine reported two additional product listings found in the Target database provided in the image tweeted by Prosser: an Apple TV (X Generation) at $179 and an iPod touch (X Generation) at $399.
In an interview with the financial and business news website Business Insider, the founder of Front Page Tech speculated that the iPod touch (X Generation) was a new iPhone and revealed a fourth Apple product in the Target inventory system — a 10.5-inch iPad (X Generation) — which he also speculated to be a new 11-inch iPad Pro.
Prosser said that he had spoken with multiple employees of Target in different states across the nation who found the same product SKUs on their handheld UPC scanners, which served asverification of the validity of the information initially shared with him.
According to this article published in the Houston Chronicle on the topic of stock keeping units, a SKU number is a unique code that is assigned to each product in a company's inventory which is done so that companies (like Target) can quickly scan items into computers that measure them electronically.
Each type of product will have its own SKU number, and — as the newspaper notes — most companies develop their own set of SKUs that are distinct from those of other companies for the exact same product, using Target (by coincidence) and Wal-Mart as examples.
Apple and Target — as one would expect in this case (with as yet to be released new products) — did not respond immediately to requests for comment from Business Insider.
In advance of the rumored announcements to be made by the tech giant — widely expected to be held at the end of this month on Tuesday, March 31 — Macworld magazine told its readers, based on the information gleaned from Prosser's tweet, to get ready for a torrent of new hardware and some surprises from Apple at this year's annual Spring media event.
Apple has not yet confirmed any Spring media event but generally, as has been done in the past, details such as date and time and location will be forthcoming through invitations sent out to the company's contacts in the press 1-2 weeks in advance of the occasion.