iPod Touch Prices & Sales
Latest Models
Select a header to sort...last update:
Select price for details or to purchase
Apple Authorized Resellers


32GB
MSRP $199

↕

128GB
MSRP $299

↕

256GB
MSRP $399

↕

$191.63
$289.99
$379.99
$185.95
$299
$379
$191.63
$289.95
$379.99
$199
$299
$399
$194.95
$289.99
$379.99
$209
$309
$409
$199
$299
$399

NY,NJ tax only
$179
$289
$9999
$189
$299
$399
$194.95
$299
$399
UK prices →
32GB
MSRP £199
128GB
MSRP £299
256GB
MSRP £399
£199
£299
£399
Canada →
32GB
MSRP $249

128GB
MSRP $369

256GB
MSRP $489

$249
$369
$489
Notes:
All resellers: Free shipping
Sales tax in all applicable states unless noted
In stock unless otherwise noted
Apple Education: All faculty, students, & staff
Select price for product details or to purchase
iPod Touch Specs & Reviews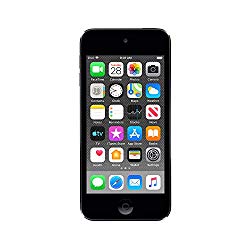 2012 iPod touch
A new touch featuring Apple's new 4" display, same as on the iPhone 5.
2010-11 iPod touch
Featuring Apple's new retina display, A4 chip, & front and rear cameras.
2009 iPod touch
Improved performance, now available as a 64GB model. Apple positions the touch as a mobile gaming platform.
Other iPod reviews:
• 2009 iPod nanos
• 2009 iPod classic
• 2009 iPod shuffle
• 2007 iPod nanos
• 5.5G iPod videos
• 2G iPod nanos
• 1GB Silver 2G iPod shuffle