Apple's Riccio And What His 'New Project' Could Mean For The Future Of The Mac
FEATURE: 01.28.21 – There was a senior leadership shakeup of sorts within Apple this week and it could be a signal of even bigger groundbreaking changes ahead for the company's core (pun intended) product (no, not the iPhone but you'll be able to touch the new product's screen just the same… huh?).
Earlier this week,, Apple announced — via a press release Monday on its website — that Dan Riccio, formerly Apple's senior Vice President of hardware engineering, will be starting a new chapter at the company. The transition to a new role has Riccio focusing on what has been described only as, "a new project."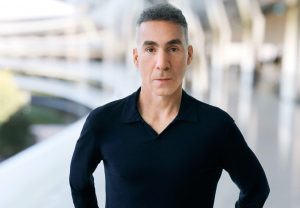 However, the one million dollar question (so to speak) is this: what exactly will Riccio's new project entail?
Who, What, and Why?
According to biographical information provided by Apple in the press release, Riccio has been a leader in designing, developing, and engineering almost all of the company's products. From the first generation iMac in 1998 to the more recently released M1-based Macs? Riccio built the Hardware Engineering teams and scaled Apple's ability to innovate across multiple new product lines — such as the 5G-enabled iPhone 12 lineup or the AirPods Max — all with the highest quality.
After joining Apple in 1998 as a leader on the Product Design team, in 2010, Riccio became Vice President of iPad Hardware Engineering following the launch of Apple's tablet computer (a device that was unveiled during this very same week more than a decade ago by the late company co-founder and former Apple CEO, Steve Jobs) and, in 2012, he joined the executive team as the leader of Hardware Engineering. Riccio will continue to play an instrumental role in shaping the future of the companys products in his new position as a Vice President of engineering.
"Next up, I'm looking forward to doing what I love most: focusing all my time and energy at Apple on creating something new and wonderful that I couldn't be more excited about," said Riccio in an official statement.
**AD: In the market for some new Apple products? Whether it be an iPhone, iPad, or Mac, be sure to consult the exclusive and award winning Apple price trackers right here on MacPrices for the very best deals, lowest prices, and latest discounts from Apple and Apple Authorized Resellers. Pricing updated daily, seven days a week!
An Apple Car?
On the heels of the Apple press release on Monday, Business Insider reported that same day that the announcement surrounding Riccio's new role comes amid rumors that the company is working on an autonomous electric vehicle (dubbed by most pundits as, and widely expected to be called, the Apple Car).
Citing a report from December of last year by Reuters, Business Insider reported that Apple is aiming for a 2024 release date. Experts say that Fremont, California-based Tesla and German automobile manufacturer Volkswagen are among the top contenders most likely to build Apple's autonomous electric vehicle (EV).
According to a report earlier this month from Car and Driver magazine, Hyundai — the South Korea-based automobile manufacturer — has confirmed that it, too, was currently in discussions with Apple to partner up on a project involving an autonomous electric vehicle.
On Riccio's change of position within the company, ZDNet reported on Tuesday that Apple, in the past, has shuffled around some of its top hardware engineers into new leadership roles and simply flagged them as "working on a new project." The Cupertino, California-based company hasn't divulged any further details as to what this new project will entail for Riccio — nor what specific product category it will involve) — only that he will report to Apple CEO, Tim Cook. (The tech giant rarely announces upcoming products until they're ready to ship).
Could the long fabled (and, so called) Apple Car — known internally within the company as its codename: "Project Titan" — be the new project in question that Riccio has been assigned to?
Or… A Touchscreen Mac?
In an analysis of the news surrounding the senior leadership shakeup at Apple, Michael Simon — a staff writer for Macworld magazine — opined in a feature piece for the publication the following day, his bets (perhaps, a million dollars?) on what Riccio's somewhat "secretive" new role within the company might entail.
"While it's natural to think that Riccio will be working on the Apple Car or Apple Glass, it's likely that those teams are already well on their way and equally likely that Riccio has had a hand in building them. Rather, I think Riccio's new project is a lot closer to the type of work he excels at making: screens," wrote Simon.
"And I think that's exactly what he's going to be doing in his new role at Apple. …a touchscreen Mac."
However, as the Macworld staff writer pointed out in his piece, it wouldn't just be a Mac that you can touch — but something entirely new, an instant game changer — such as a MacBook that's as thin as an iPad but as powerful as an M1-based MacBook Air (hmm… it almost sounds like someone read the editorial this writer published on Monday in regard to Apple resurrecting the iBook in a reimagined form). And, according to Simon, that's where Riccio's prowess comes in. In addition to Apple's tablet computer, Riccio also played a big role in the evolution of the underlying technology behind the displays found on modern day Macs.
"Like Microsoft's Surface, a touchscreen Mac would be part tablet and part laptop, two products that Riccio knows extremely well. But most importantly, it would be all about the display, an area Riccio has tremendous experience in. If Apple is serious about developing a Mac with multitouch, Cook would want Riccio to devote all of his time to it."
Simon did note that although it might take several years, there are enough rumors — and subtle clues (e.g., patents filed for a MacBook with a touchscreen) — to suggest that Apple is finally looking at the next evolution of the Mac that finally combines the power of a notebook computer with the versatility of an iPad, and, with Riccio at the helm? It could be even more exciting than an Apple Car…
---
VIDEO: "Mac gave me this little [Touch Bar], but why can't they just give me a whole touchscreen?" – Microsoft Surface Pro 7: The Better Choice (via YouTube)